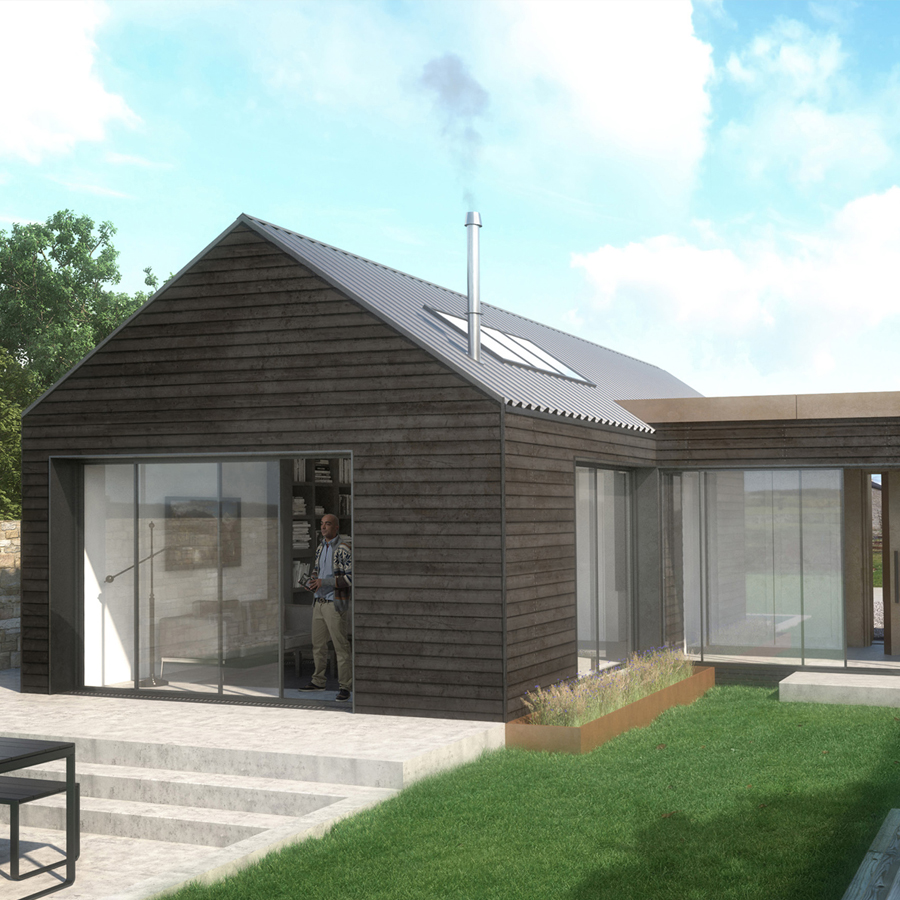 Greatspace have received planning approval for the Charred Barn garage conversion and extension project in Northumberland. This is an exciting project, featuring bronze form work, tin roofing and modern glazing against Shou Sugi Ban (burnt larch timber) cladding.
We would like to thank Northumberland County Council for giving the green light for our design concept.
We can now move on to the next stage of producing the Building Regulations and collecting tenders for the build.
Read more about this project here: Charred Barn