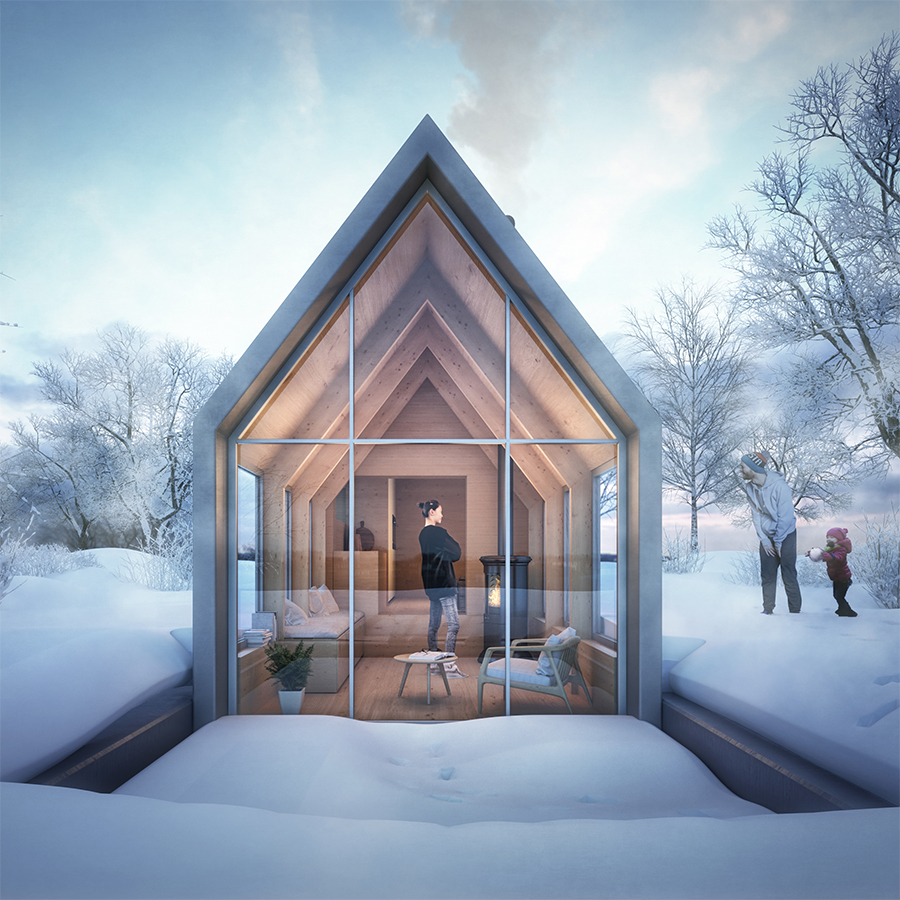 Our Old Telephone Exchange project in Great Whittington has received Planning Permission and is about to go on-site.
Buried into the landscape and miles from civilisation, this unique holiday retreat will offer an unparalleled connection to nature in total seclusion.
The existing Exchange will be converted into a galley kitchen with storage space, a contained bathroom and mezzanine bedroom. Architecturally this space is envisaged as a warm, cosy, timber lined environment that will make use of clever space-saving joinery and sliding pocket doors.
Strategically placed panoramic fenestration will be applied to the eastern and western elevations to take advantage of incredible views
across the open countryside.
There will also be an addition of a small extension to the North that is complimentary in character to the existing condition. The extension is sunken into the ground, bringing the eye level closer to the landscape and nature but also providing a cosy, sheltered, 'hunker down' living space with log burner.
The home will be powered by solar pv, log burner, treatment plant and bore hole for fresh water.
Huge commendation must be given to our clients who are committed to being completely off the grid.
The Exchange will be available to rent next year so keep your eyes peeled!