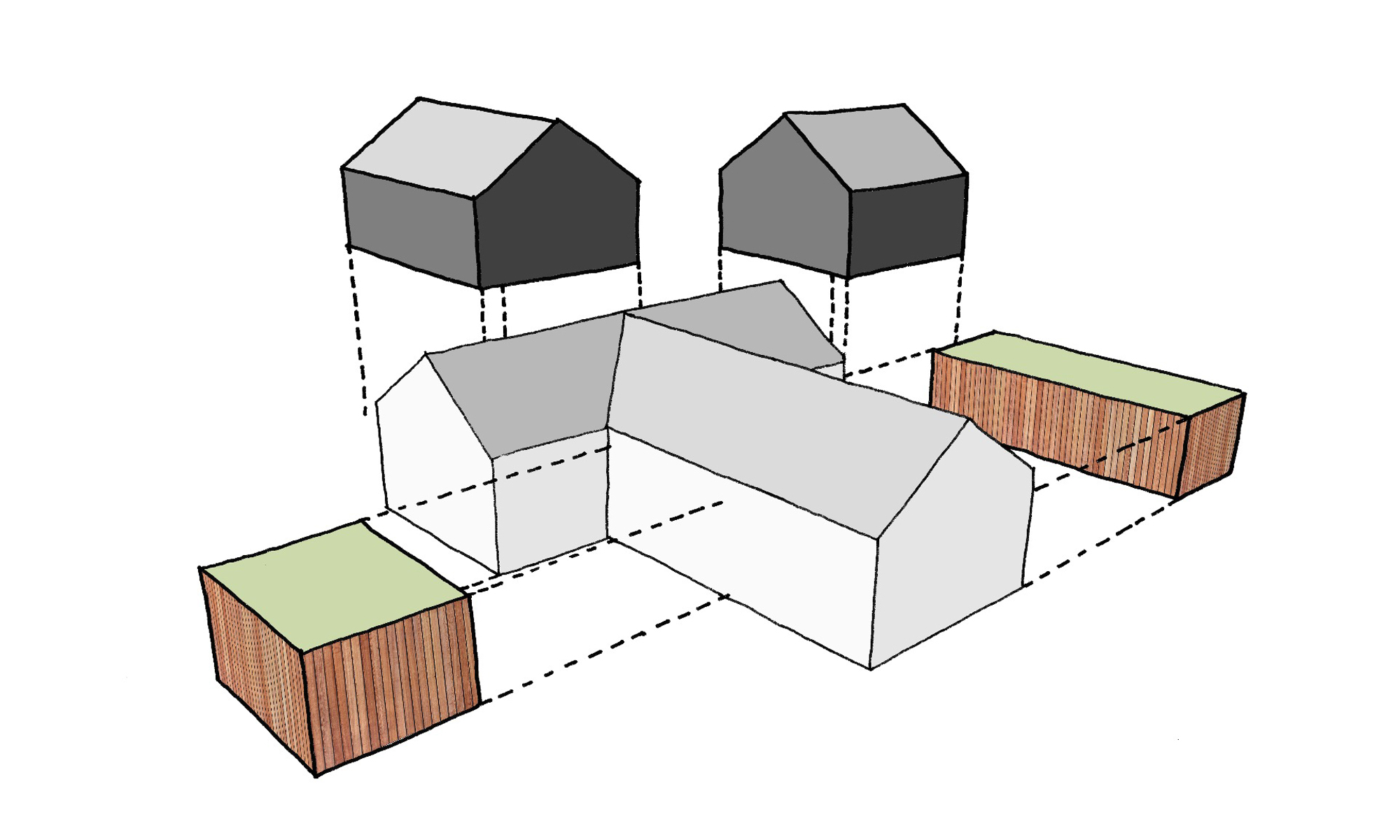 This is an early concept for a radical bungalow conversion in Riding Mill, Northumberland.
The refreshed property will make for a new family home and a place of work for the owner, who is a joiner. We are proposing to extend the property in 4 directions; providing a new entrance lobby, open plan lounge kitchen diner, master bedroom suite and joiner's workshop.
Inspired by the excellent Pobble House in Dungeness by Guy Hollaway, each new structure will have a different form and its own personality.
We intend to achieve this by harnessing our client's intrinsic knowledge of fashioning timber and collaboratively design a range of non-traditional claddings to wrap the extensions in.
We are currently doing initial designs and preparing an application for planning approval.