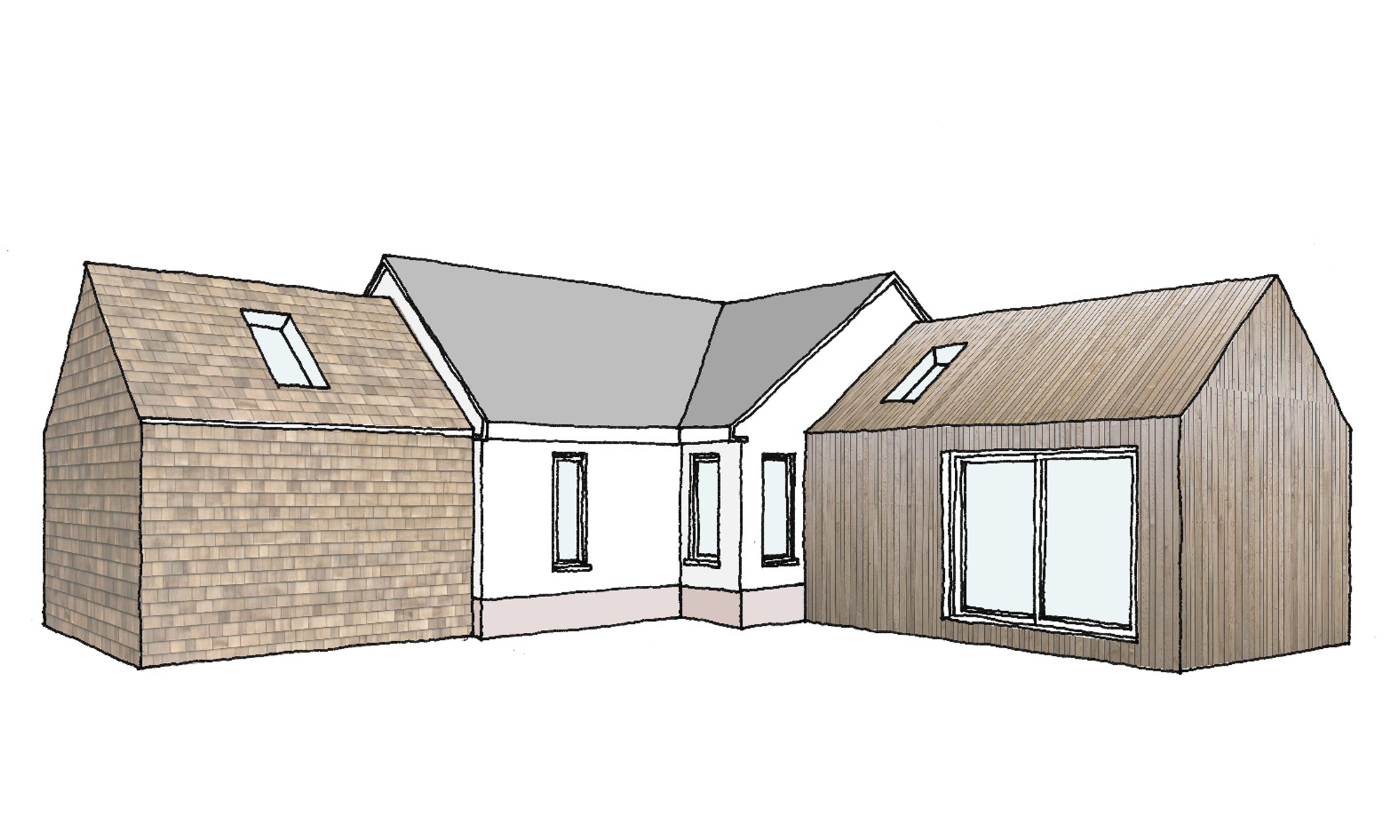 Our design for the conversion of a joiner's bungalow in Riding Mill has moved forward.
We have selected cedar shingles to clad the workshop and mismatch width vertical cedar cladding for the new kitchen & master bedroom 'wing'. All of the extensions will feature hidden gutters and double height vaulted internal spaces.
The extensions will be built from Structural Insulated Panels (SIPs) and to celebrate this construction method, we intend to leave their OSB (chipboard / sterling board) finish exposed, in keeping with the client's wish for a materially rich and modern-rustic interior design.