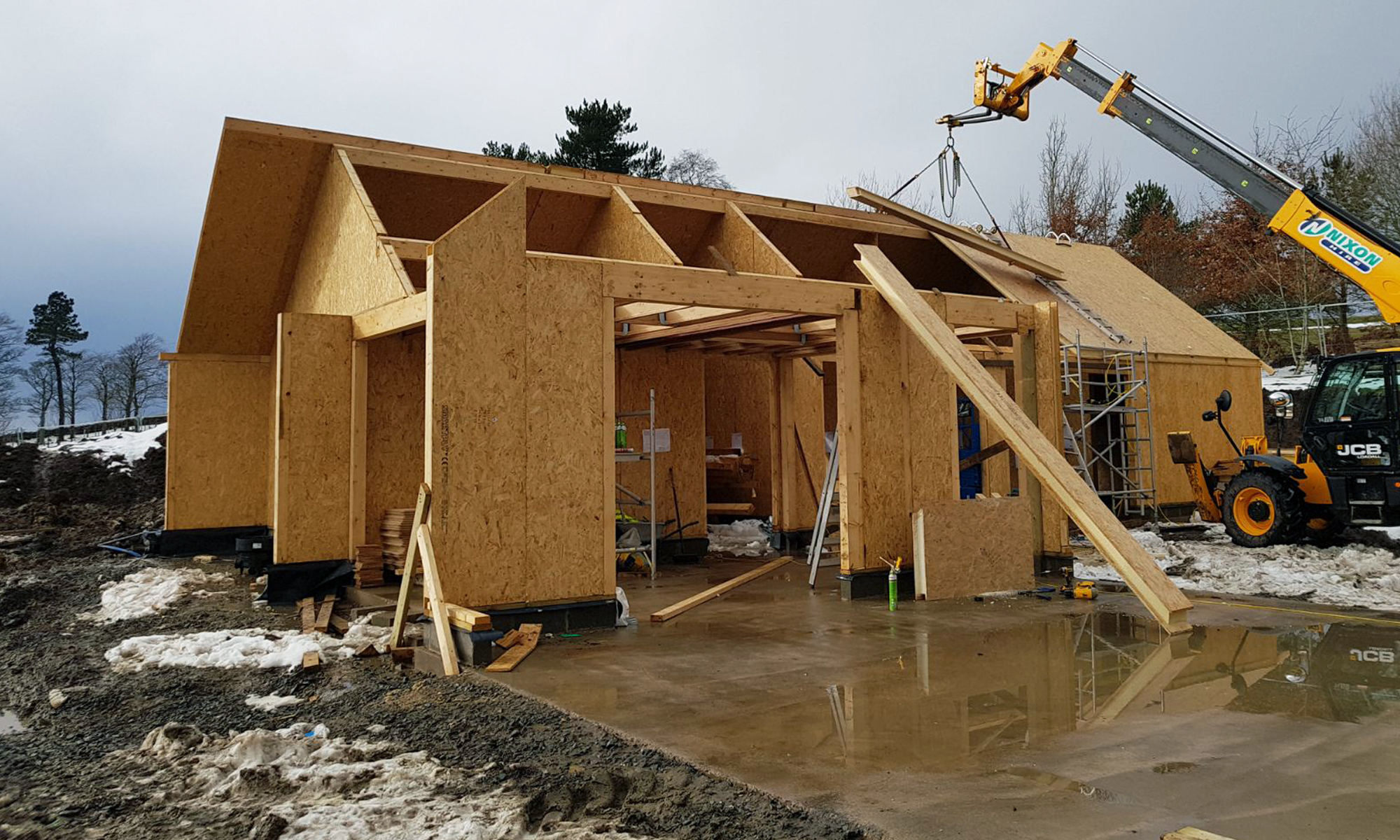 On Site Progress For New Build Project in Allendale Northumberland
Greatspace Architects have been on site to visit their new build project in Allendale, Northumberland.
We are happy to report that everything is progressing nicely and Smailes Construction are doing an excellent job.  The SIPs panels are up and the house is really taking shape. The spaces look and feel amazing.
This is such an exciting time and we will continue to visit the site for regular updates.
We cannot wait for the building to be complete by the end of summer.
To read more about this project please visit our Hopedene House project page