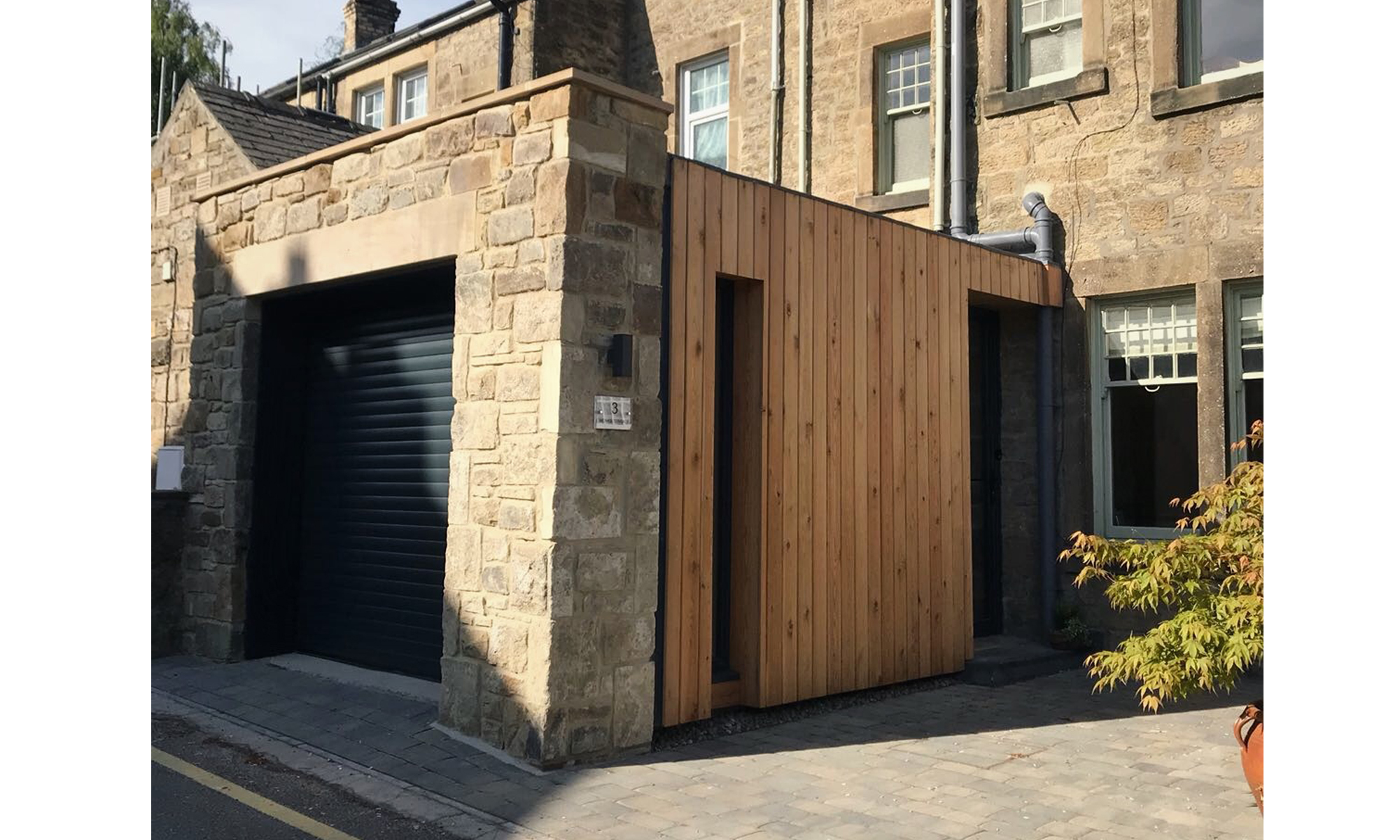 Monks Terrace Lobby Extension
Our Monks Terrace project is now complete!
This is a contemporary extension to provide a new entrance to the property, storage for motorcycles and a log store. Read all about the scheme on the Monks Terrace Project page.
There have been slight changes made to the external details due to planning negotiations, with the end gable being replaced with a stone bookend.
The clients are very pleased with the overall look and space created.
We will be returning to take interior photos.