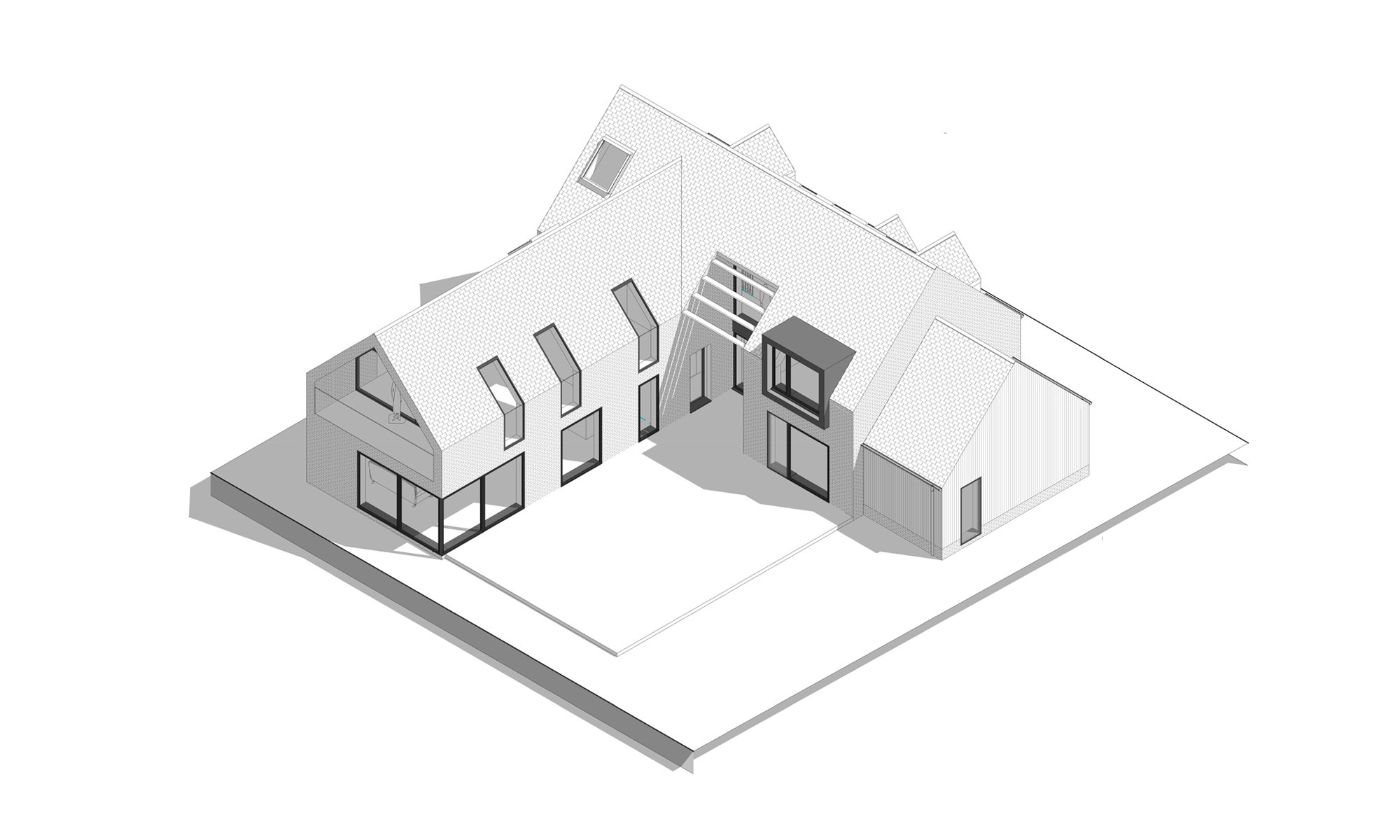 Developed Design For A New Build House In Corbridge
The Developed Design for our new build scheme in Corbridge is now complete!
This one and half storey house is located in a secluded location sandwiched between two housing developments.  The design looks to reflect the 'edge of town' typology. The front of the house will be seen as an unassuming symmetrical cottage, with conservative openings and coated in a light render.
It is all change at the rear, with large format glazing, hidden gutters and sharp brickwork.
The glass extends the internal spaces into the garden, taking advantage of the home's orientation to capture the light and heat from the south sun.