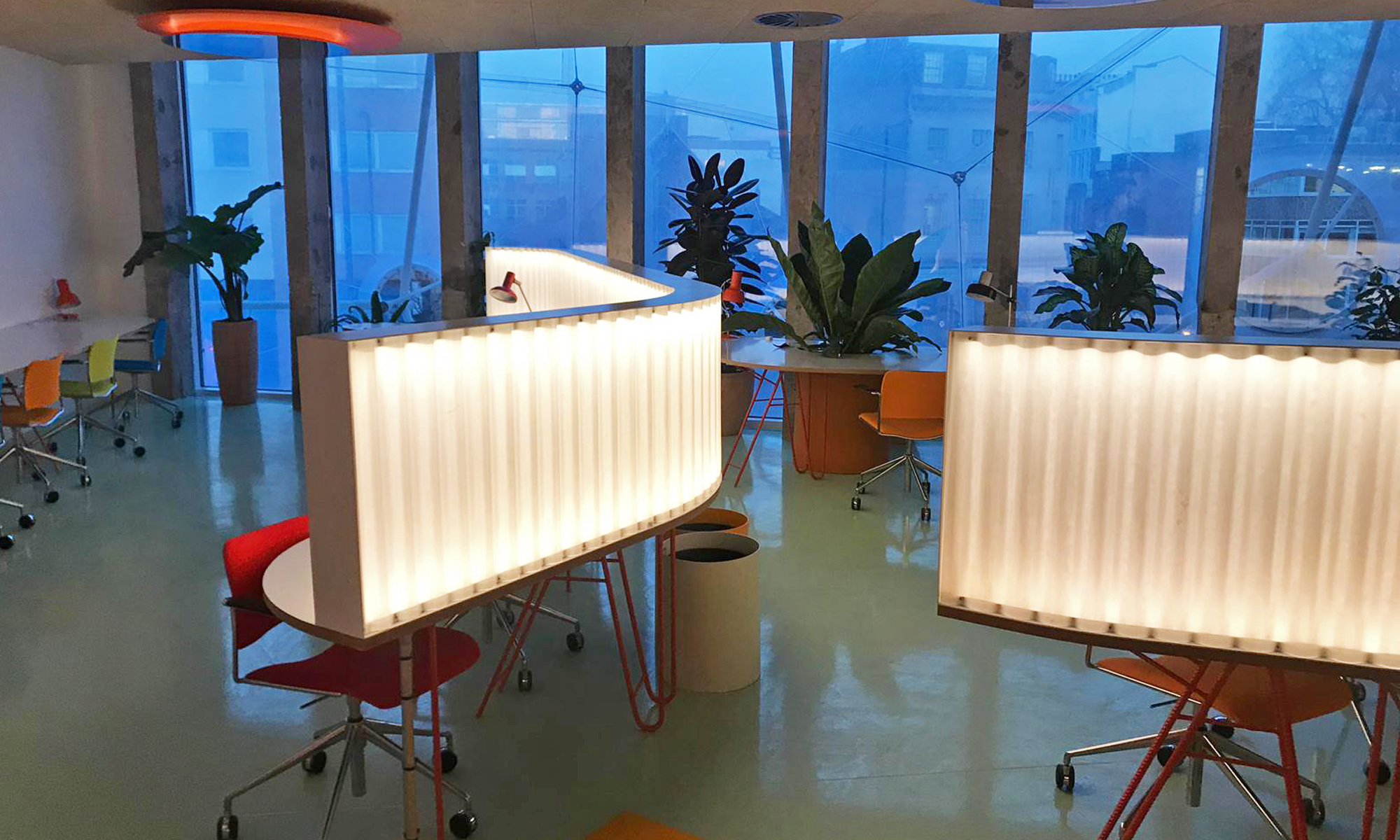 Second Home London Fields
We have a new workspace at Second Home London Fields.
The building was designed by Spanish architects Selgas Cano, renowned for their quirky and colourful designs. The workspace is filled with bright colours, curved methacrylate plastic and vintage furniture, giving the space a retro sci-fi feel.
There are also more than 1000 plants throughout the building, creating the feeling of being amongst nature. Plants in the workplace are known to create a healthier and happier work environment.
The striking façade is inspired by the work of one of Germany's most imaginative architects, Pritzker Prize winner Frei Otto, and his ground-breaking exploration of biophilic shapes.
Working at Second Home provides an inspiring environment to increase productivity, opportunities for networking, and collaboration with other businesses. Teams based at Second Home are said to grow ten times faster than the national average.