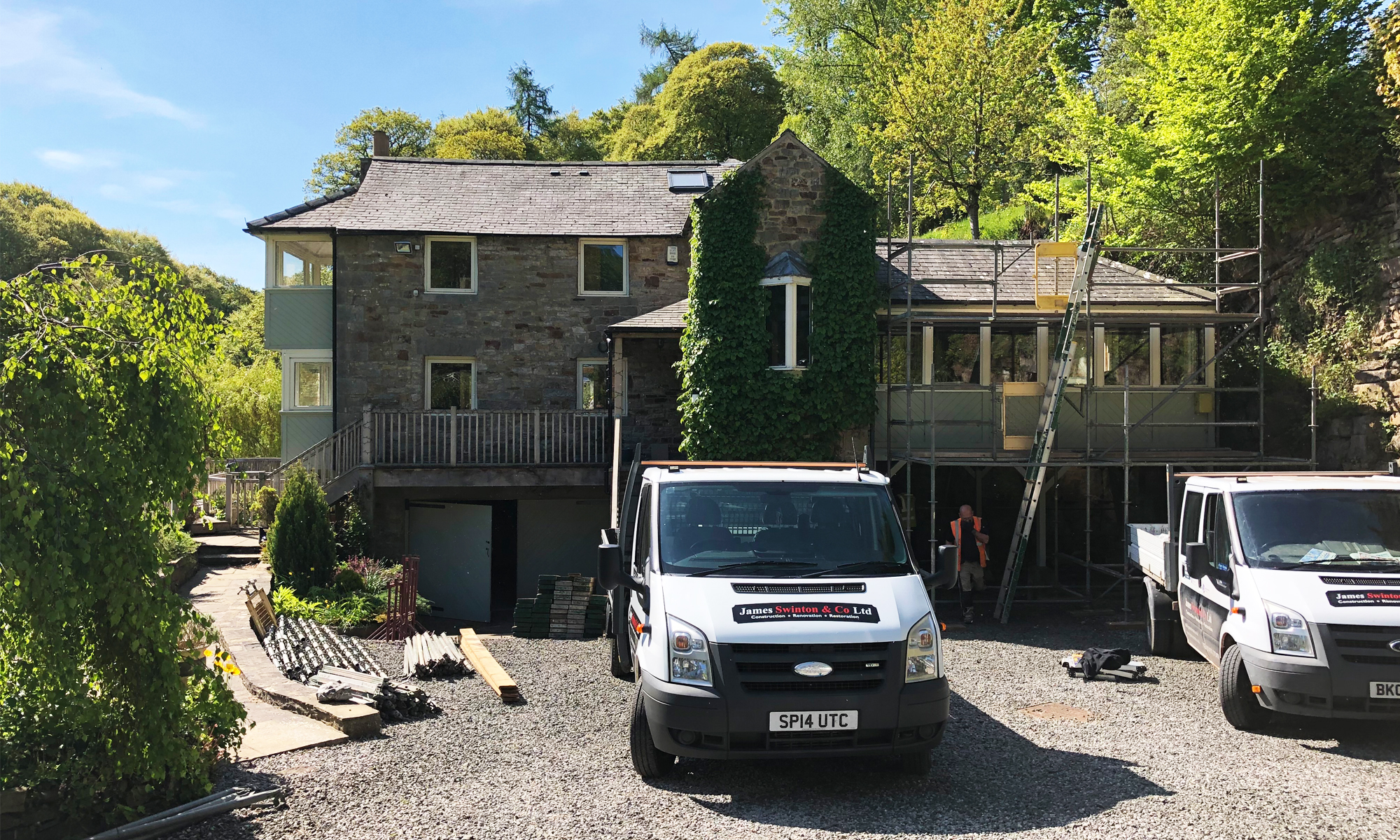 Our Old Mill Project is on-site
The sun is shining on the Old Mill for the first day on-site.
The Contractor has begun erecting scaffolding for the demolition of the existing car port to make way for the rock face remediation specialists.
The target completion date for the renovation and extension project is November 2019.
We will be providing fortnightly updates on our website via our live project diary.