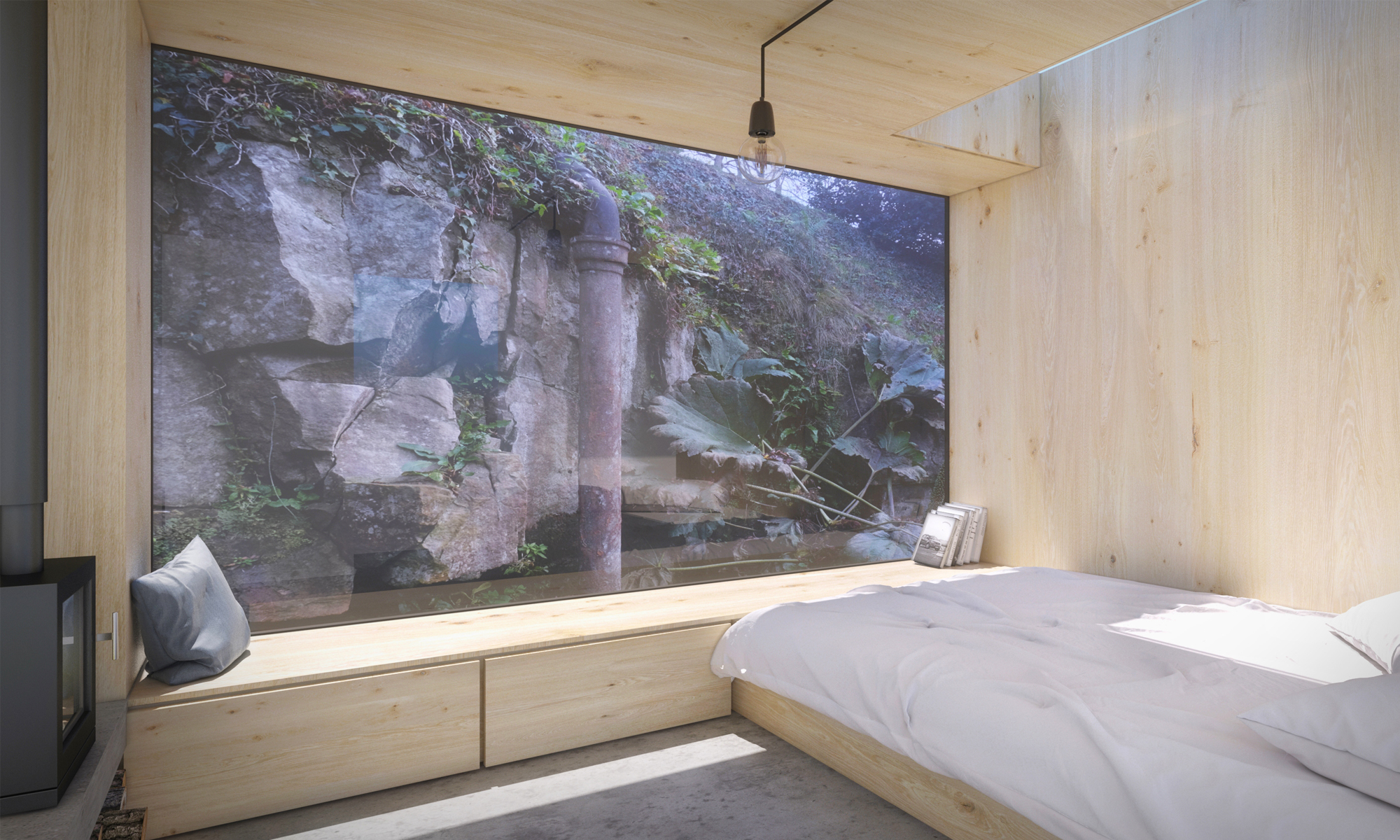 Pod Bedroom Design for our Mill Conversion in Northumberland
This is an internal rendering of the 'POD' bedroom at our riverside mill conversion project in Northumberland.
The overarching narrative for the scheme is to reconnect the building with the river and the landscape.
Tucked neatly at the rear of the property, we are proposing to sit a lightweight timber box on top of two steel beams that will traverse between the existing mill and the sheer rock face opposite.
The large format glazing will sit just half a meter back from the lush fern-covered rock face.
This will create a calm sleeping space that is immersed in the immediacy of the landscape.