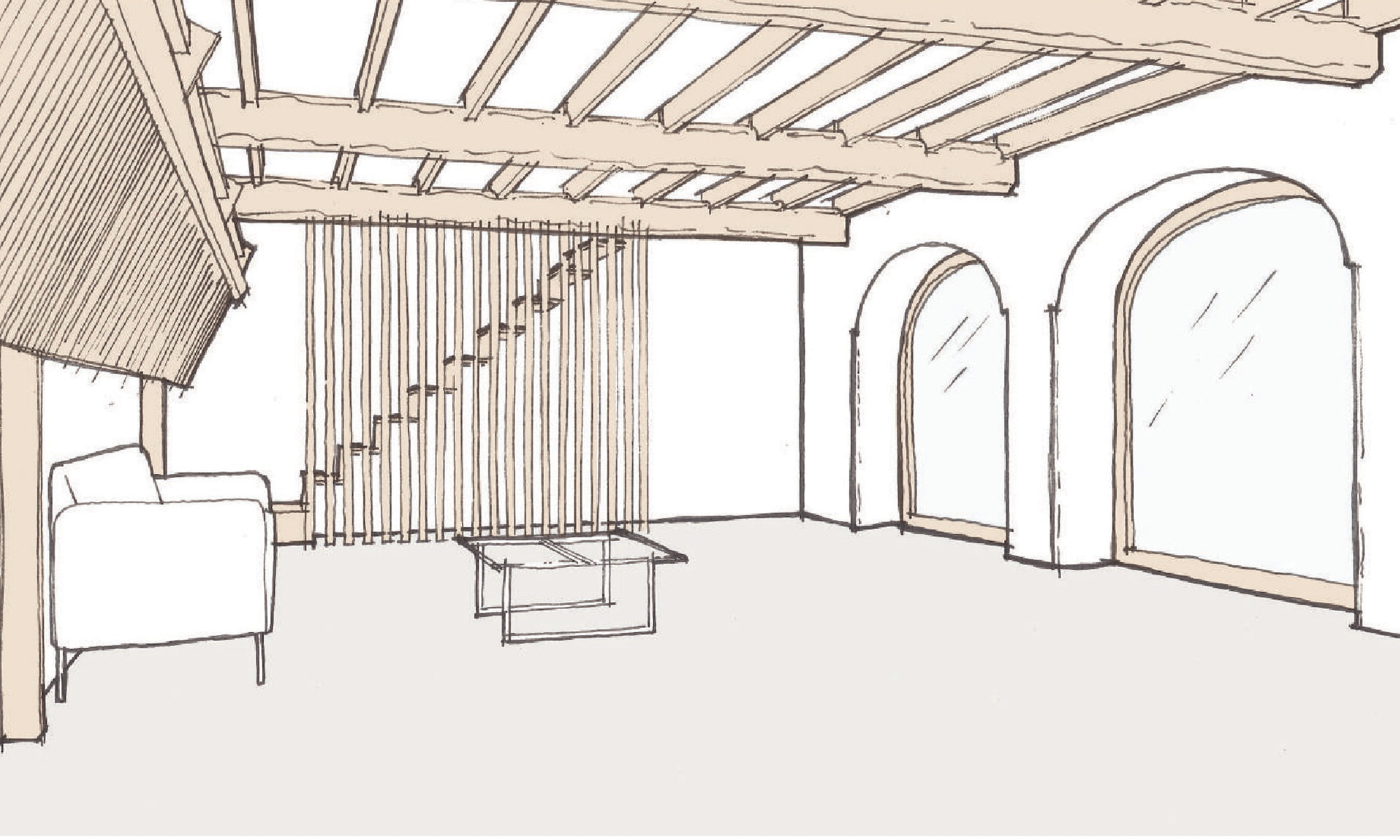 Living Room Concept Design for a Grade II Listed Barn
This is our living room concept as part of a Grade II Listed Barn conversion project in Northumberland.
The main aim of the interior concept is to respect and celebrate the historic fabric. As shown in the concept sketches, we want to retain as many of the original features as possible, such as the cattle feeder and Baltic scribed joists.
Our plan is to carefully dismantle and then relocate the cattle feeder along the back wall of the future lounge.
The feeder will be slightly elevated from its original height to allow for the comfortable accommodation of furniture beneath.
The existing Hemmel arches will be infilled with timber frame windows and glazed door that spill out onto the original south-facing stone cobble yard.