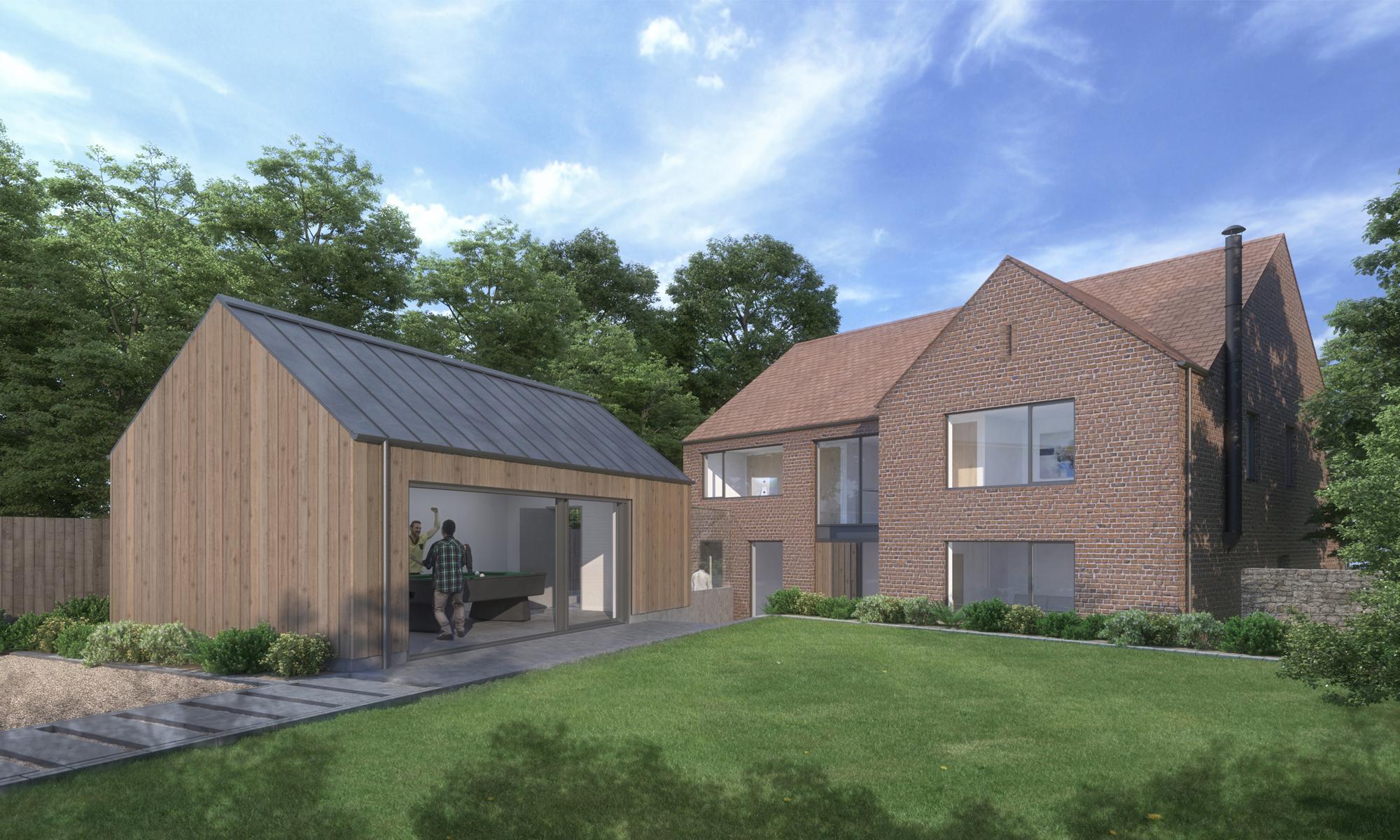 Planning Application Submitted for a New Build House in Gateshead
The Developed Design for a new build property in Gateshead is now complete.
The site currently occupies a bungalow which will be demolished to make way for the new home. The site offers many opportunities and challenges such as 2 south facing gardens, a steeply sloped site and panoramic valley views.
The building makes the most of the exciting change in levels by burying itself into the landscape and providing interesting relationships between the interior and exterior spaces.
The aesthetic is loosely based on the housing estate architecture that surrounds it. The aim is that at a glance, the building seamlessly blends in with its neighbours, but once you enter the site and get a little closer the house gradually releases its high design secrets.
The plans have now been submitted to the council for Planning Approval.