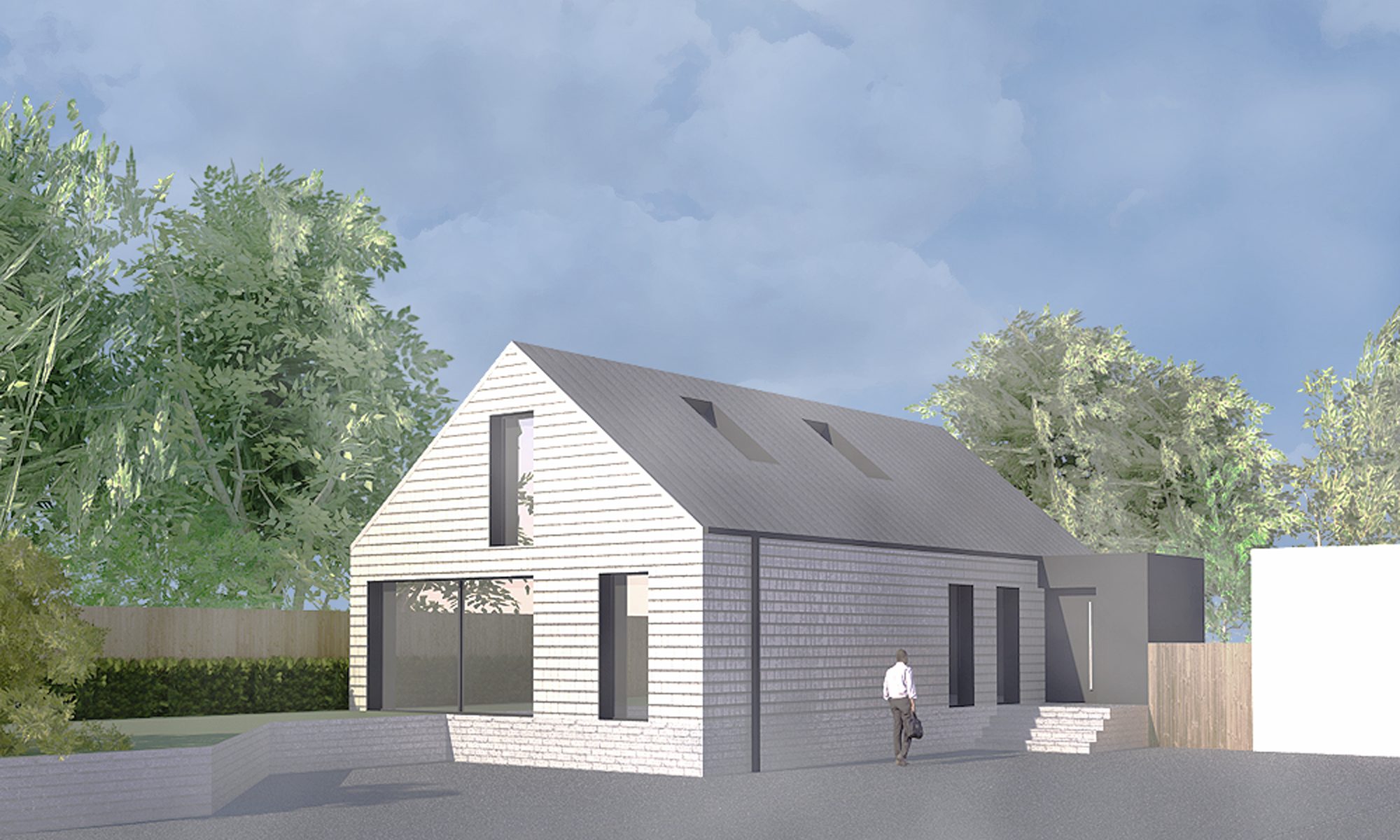 Concept Design for a Bungalow Conversion in Hexham
This is an early concept model for an overhaul of a bungalow in Hexham.
The project includes the removal of existing poor quality extensions and the raising of the bungalow roof to create a full first floor. The semi detached property will also be separated from their neighbour to make for two standalone houses.
The clients have asked for a cool material palette that echoes modern American architecture whilst being appropriate for its semi-rural Northumberland setting.
Our response to this is to adopt white painted timber shingles and standing seam aluminium roofing.
We have begun consultation with the Local Planning Authority and are looking forward to developing the design through September.