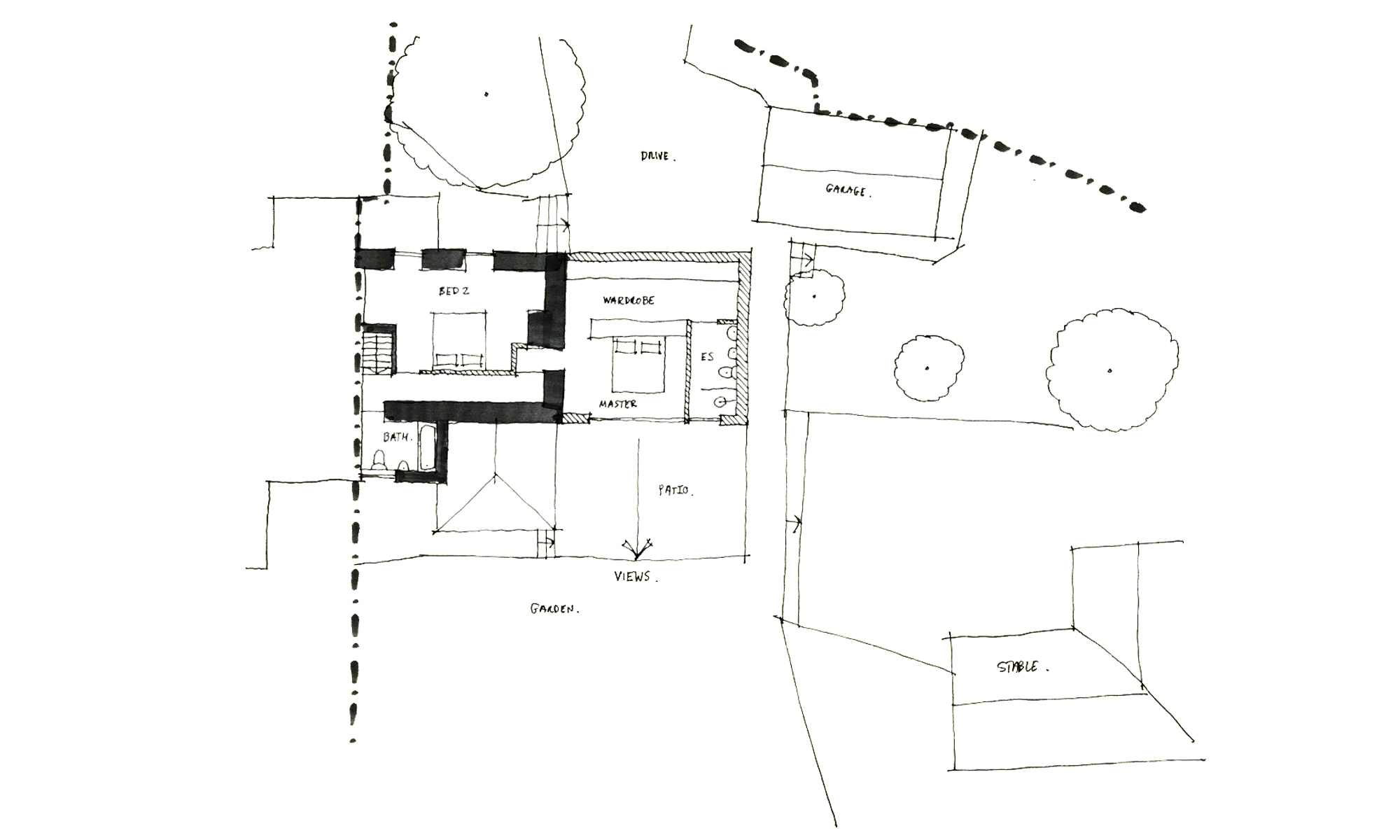 Planning Permission Achieved for Cottage Extension in Northumberland
We are thrilled to have achieved planning permission for this extension project in rural Northumberland.
The cottage is within the vicinity of a heritage asset, meaning that there were some tricky planning stipulations to be navigated. Although the process took a little longer than hoped, we are delighted that we have achieved the much needed additional space for our clients and their young family.
The design includes a large feature dormer with timber windows which align with the large format windows below to create elevational symmetry.
The extension will provide a large open plan lounge / kitchen / diner and new master bedroom suite above with walk in wardrobe and ensuite.
The bed in the master bedroom will be located end on to the windows to give immersive views across the open countryside. This experience will be continued through to the ensuite with the shower being hard up against the glass. This will give the feeling of showering outdoors.
We look forward to embarking on the technical design and interior design phases!