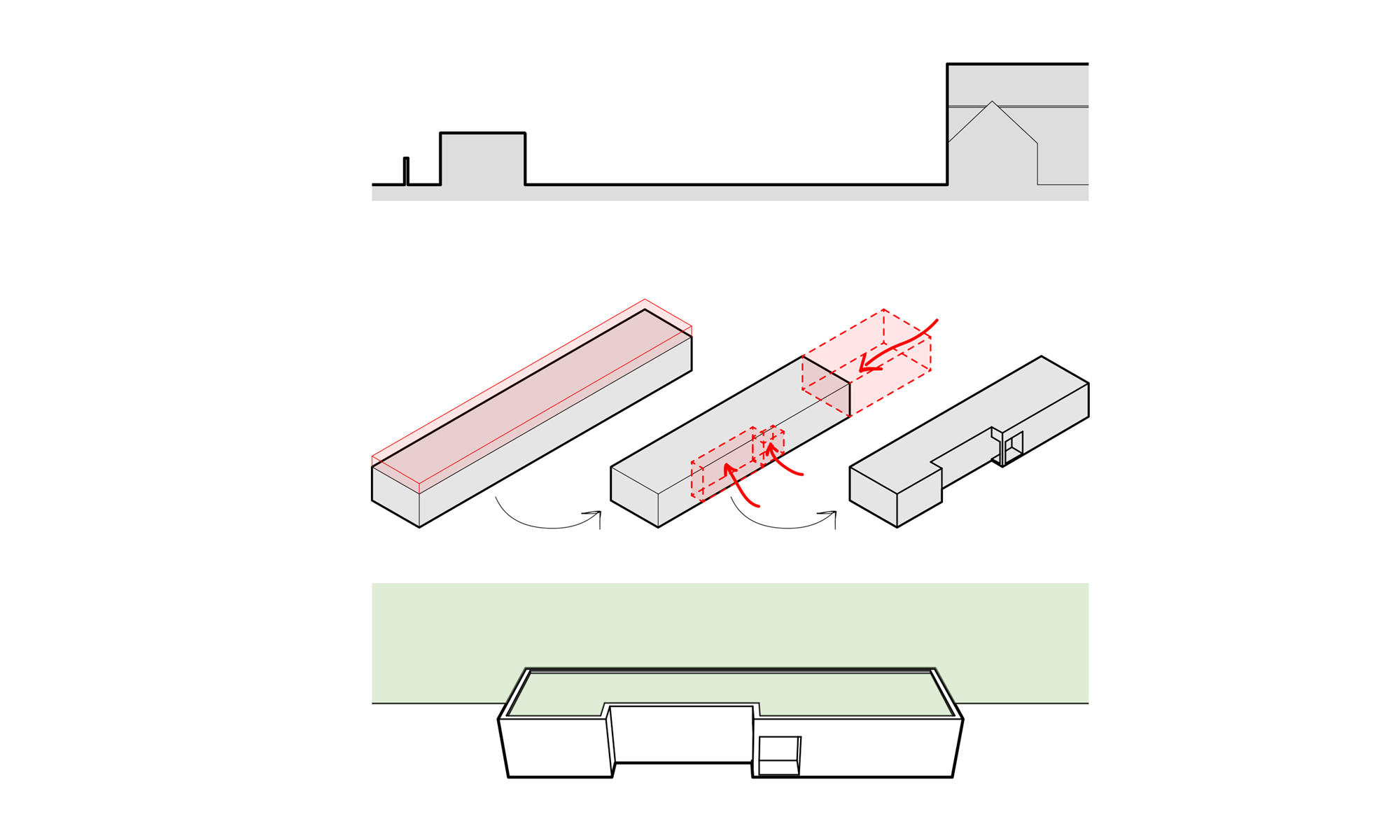 Outbuilding Design for a Grade II Listed Farmstead
In addition to converting a listed farmstead into a new home, the client has asked us to design an outbuilding.
This will house a biomass boiler, hopper, home office, artist studio and deer larder.
We have designed the outbuilding to be low profile so it does not impose on the host dwelling. Materials will include timber cladding and a wild flower sedum roof.
The structure will sit where a large cattle shed once stood. The concrete slab of the former shed will be broken up to make way for vegetable allotments, fruit orchards and sun-trap patios.