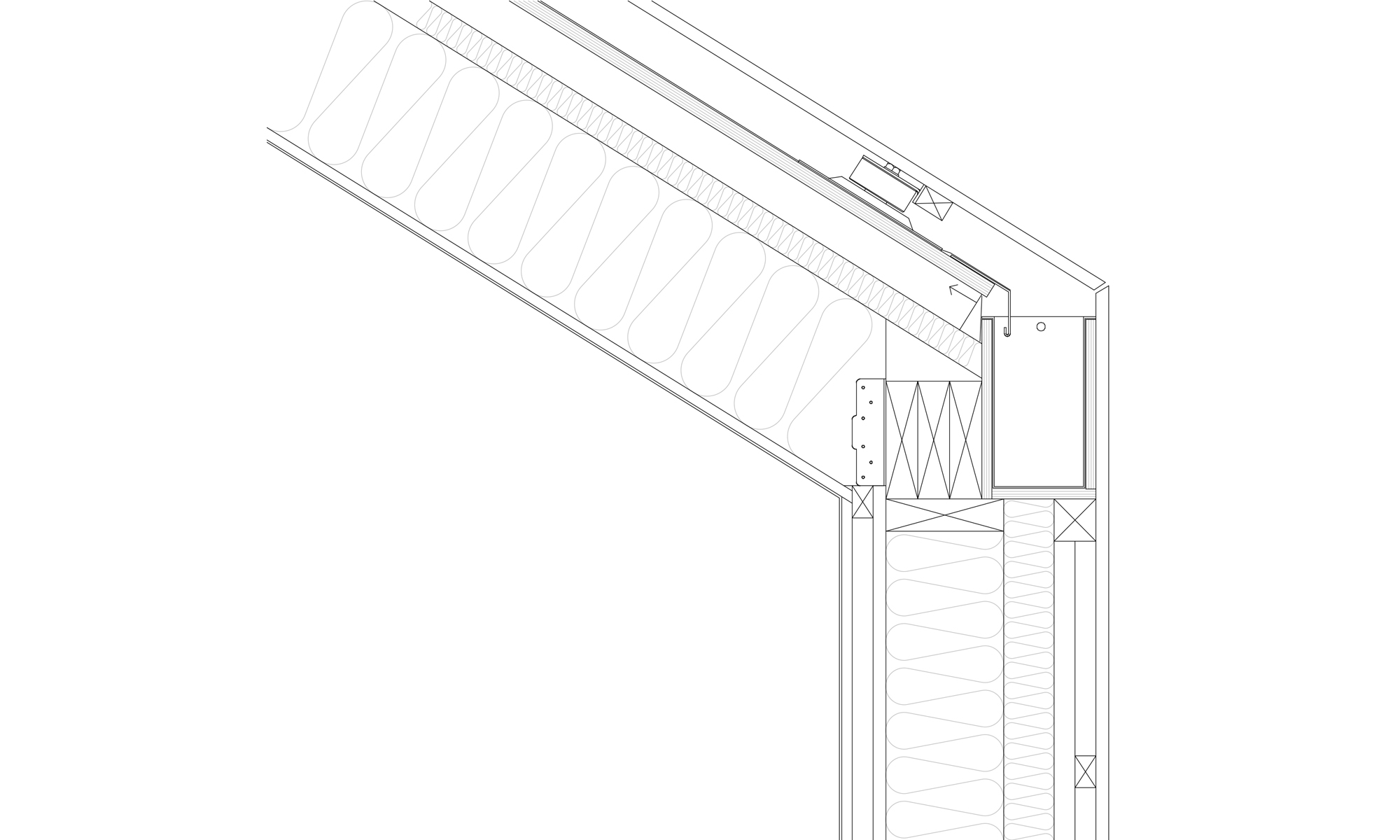 Technical Design for Barn Project in Corbridge is Complete
The Technical Design for our extension and renovation project near Corbridge is complete.
To celebrate the juxtaposition between the traditional host dwelling and the contemporary new build elements, there will be a complete change in materiality, form and texture. The walls, roofs and terraces of the extensions will be entirely wrapped in Accoya cladding to present as singular wooden boxes.
To achieve this aesthetic, the building will first be covered in a ply membrane to provide weather proofing, from which Nicholson fixings will protrude to carry treated battens to allow the cladding to be fixed to any face.
The gutters and rainwater goods will all be hidden and recessed into the structure, as per this detail.
The high quality carpentry will continue in the formation of the windows, fashioned from the same Accoya to homogenise the building. The cladding and windows will then be stained with Teknos to protect the timber and to also achieve a slightly darker colour that better complements the natural stone of the main house.
The project is currently out to Tender and will be going to site this month.