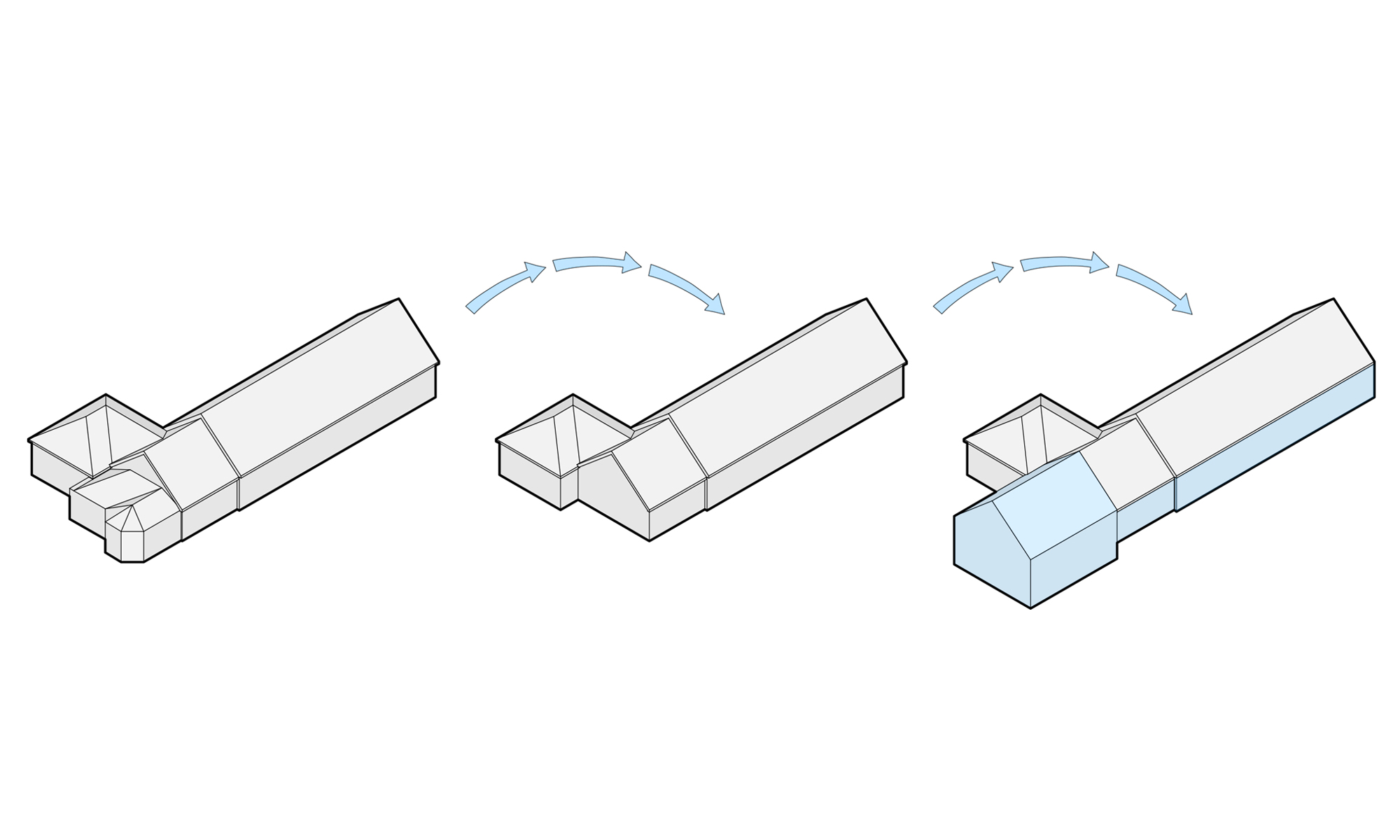 New Commission to Design an Extension to a Bungalow
Greatspace have been appointed to rearrange and extend a bungalow in Ponteland, Newcastle upon Tyne. This will provide a contemporary three bedroom family home.
The site drops dramatically from front to back and the bungalow is positioned high above the long south facing garden. We intend to make the most of this by celebrating the exciting changes in levels across the single storey building by using steps as thresholds between spaces.
We will also introduce a two storey extension to the rear. This will create a direct connection between the house and the garden below.
Directly above the extension will be an open plan studio space, providing panoramic views of the open countryside. The flexible space will be used for yoga, meditation and music.
We have been asked to improve the performance of the building's envelope and manipulate the existing structure to create a super contemporary aesthetic.
We will achieve this by insulating the outside of the house with wood fibre, filling the gap beneath the eaves, then covering it in uniform lime render to make for a much sharper and more modern looking home.