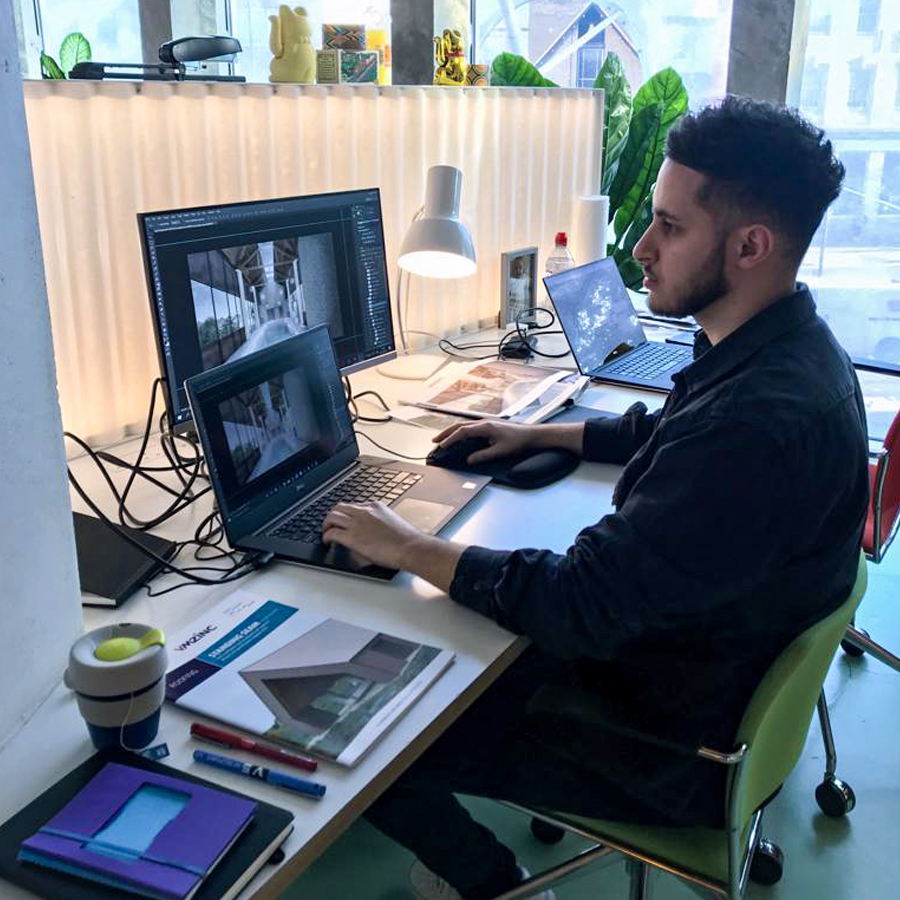 Greatspace Architects welcome a new Architectural Assistant, Ozan Sahin.
Ozan grew up in Hackney, London. He studied at Kingston University where he achieved his bachelor degree in Architecture. This was followed by a year out working at John McAslan + Partners. Ozan then continued his studies for his Master's at the University of East London where he graduated with a distinction and awarded a student model prize. Ozan has worked on many projects ranging from competitions to commercial / residential.
We asked Ozan a few questions…..
Why Architecture?
I was drawn to Architecture because it's a creative profession, which embraces the pursuit of tackling projects in artistic and individual ways. Also, the idea of seeing something you have spent time and effort on come to life motivates me.
Favourite Architects?
Le Corbusier, Peter Zumthor and Frank Ghery are my top 3.
Favourite Book?
I don't really have a favourite book; however, I've recently read The Book Thief, which is a war novel narrated in the perspective of 'Death'. Very interesting read.
Favourite Film?
I'm a big fan of Martin Scorsese films. Shutter Island and Goodfellas are probably my favourites.
Favourite Restaurant?
My favoured cuisine is Asian. One of my favourite restaurants is Roka located in Charlotte Street, which serves Japanese food.
Favourite City?
Barcelona is my favourite city. The reason being the Mediterranean climate, the food, and its architectural traces of Gaudi throughout the city.
Any Hobbies?
I have always been interested in discovering new things and places. Travelling is my favourite thing to do, which comes with seeing new architecture, and trying different things. Besides this, I am also a huge fan of football.