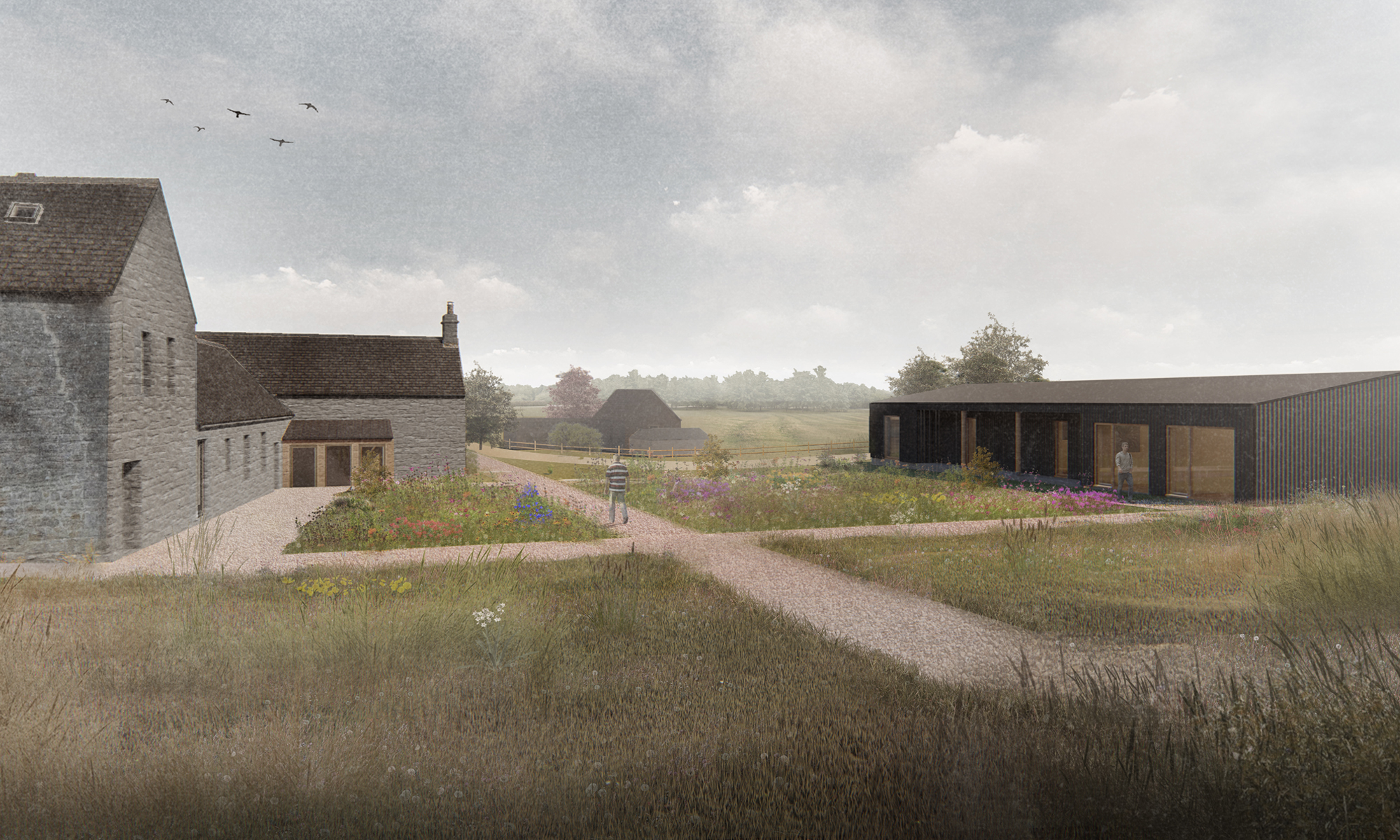 Outbuilding for The Hemmel project in Northumberland
These are recent visualisation studies of a new outbuilding within the cartilage of a Grade II Listed barn conversion near Belsay. The building will house a biomass boiler, hopper, home office, artist studio and deer larder.
To reference the steel cattle shed, which once occupied the siting of the outbuilding, we are proposing to wrap the outbuilding in black corrugated metal sheets. The windows of the 'industrial' rooms, such as the plant room and larder, will be made of aluminium to match the colour of the cladding.
The windows of the 'softer' rooms, such as the office and artist studio, will be made of the same timber as the new windows going into the barn conversion adjacent.
The concrete hinterland between the barn and the outbuilding will be broken up to make way for a wild flower garden, planting allotments and an apple orchard. A web of gravel paths will wind through the garden and will connect the buildings together.