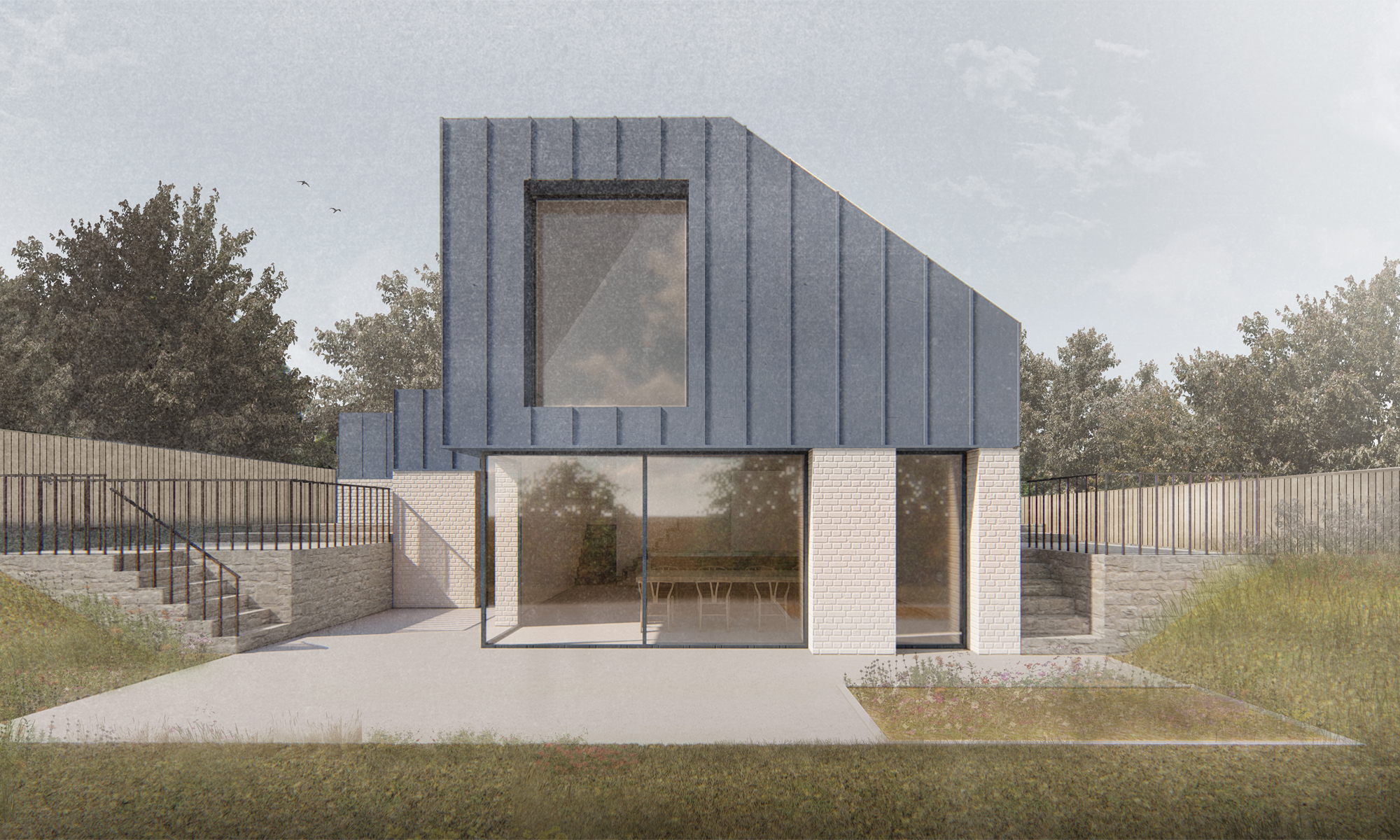 Concept Design for a Bungalow Renovation and Extension Project in Darras Hall
This is our concept design for an extension and renovation of a bungalow in Darras Hall, Newcastle upon Tyne.
We were asked by the client to provide a contemporary extension at the rear of the property to house an open plan living space with a strong connection to the garden below. In addition to this, the client requested a yoga / meditation studio to capture the sunset views over the unbroken countryside to the west.
Our response to the brief is to remove the existing conservatory and dig away the tiered patio below, to make way for the two storey extension.
The extension will follow the form and massing of the existing bungalow, until the gable, where the roof dramatically changes direction upward. This creates a vertical plain to allow for a huge picture window that will bathe the studio space in natural light and frame the distant sunset.
The extension and part of the existing bungalow will be clad in dark navy blue standing seam zinc to help stitch the old and the new together. Blue is our clients favourite colour and we have carefully selected the shade of blue from a piece of impressionist artwork they own of the Karakoram Mountain Range in Pakistan by Raja Changez Sultan.