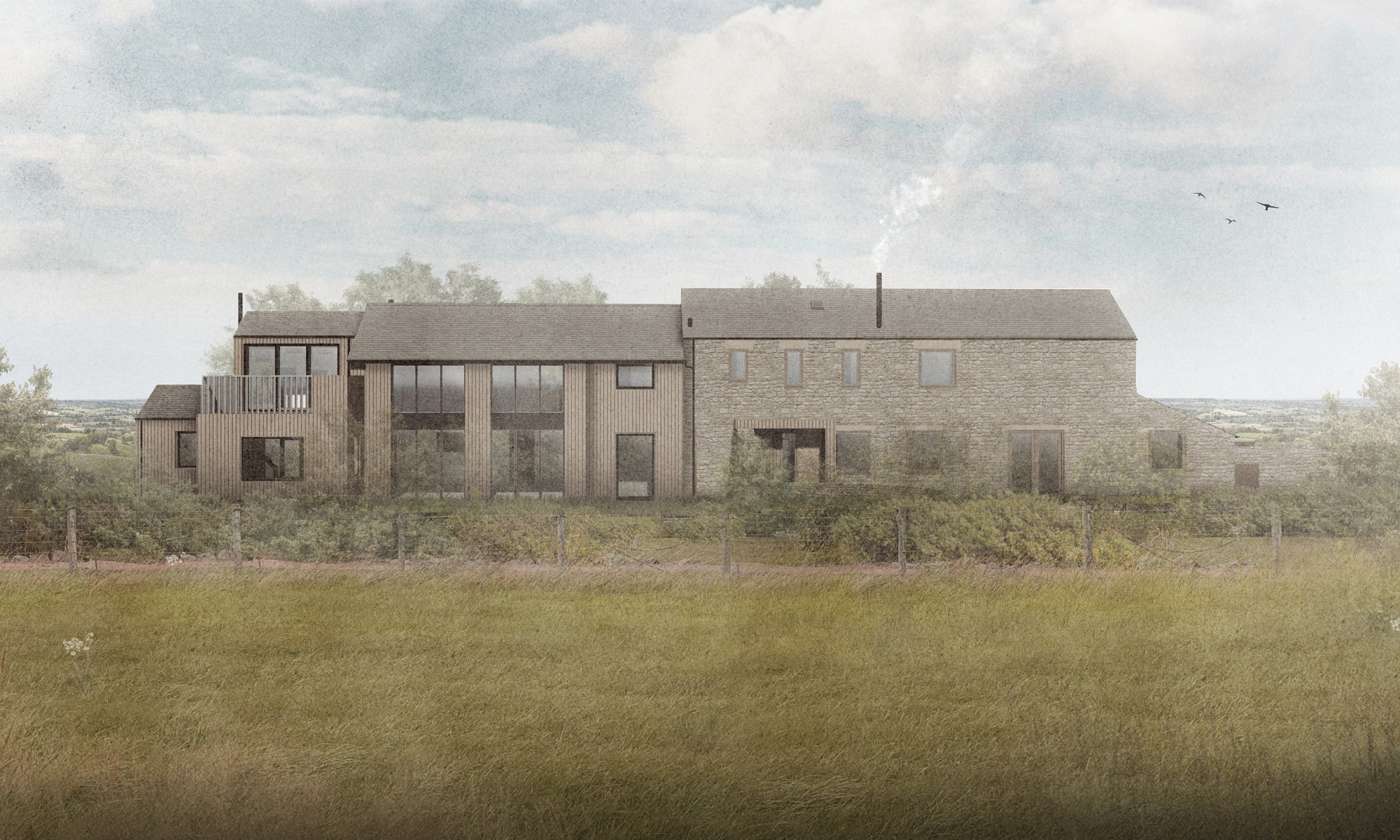 Our Barn Renovation & Extension Project in Northumberland is On-site
Our Belmont project is now on site and the contractor has carried out the soft strip works.
Stripping the building back has revealed that a large portion of the building is not a stone built cottage, as previous investigations suggested, but is actually a converted agricultural dutch barn.
In response to this revelation, we have been asked to explore the possibility of amending the design to reference the building's agricultural history.
The narrative of the project will now change to a building of two halves, a stone build farmhouse to the east and an agricultural barn to the west.
The materiality of the western portion will now feature vertically arranged Siberian larch cladding and boxed out industrial aluminium windows. To maintain the character of the eastern portion, the only proposed change is to remove the inappropriate sash windows and replace them with single pane stained Accoya alternatives.