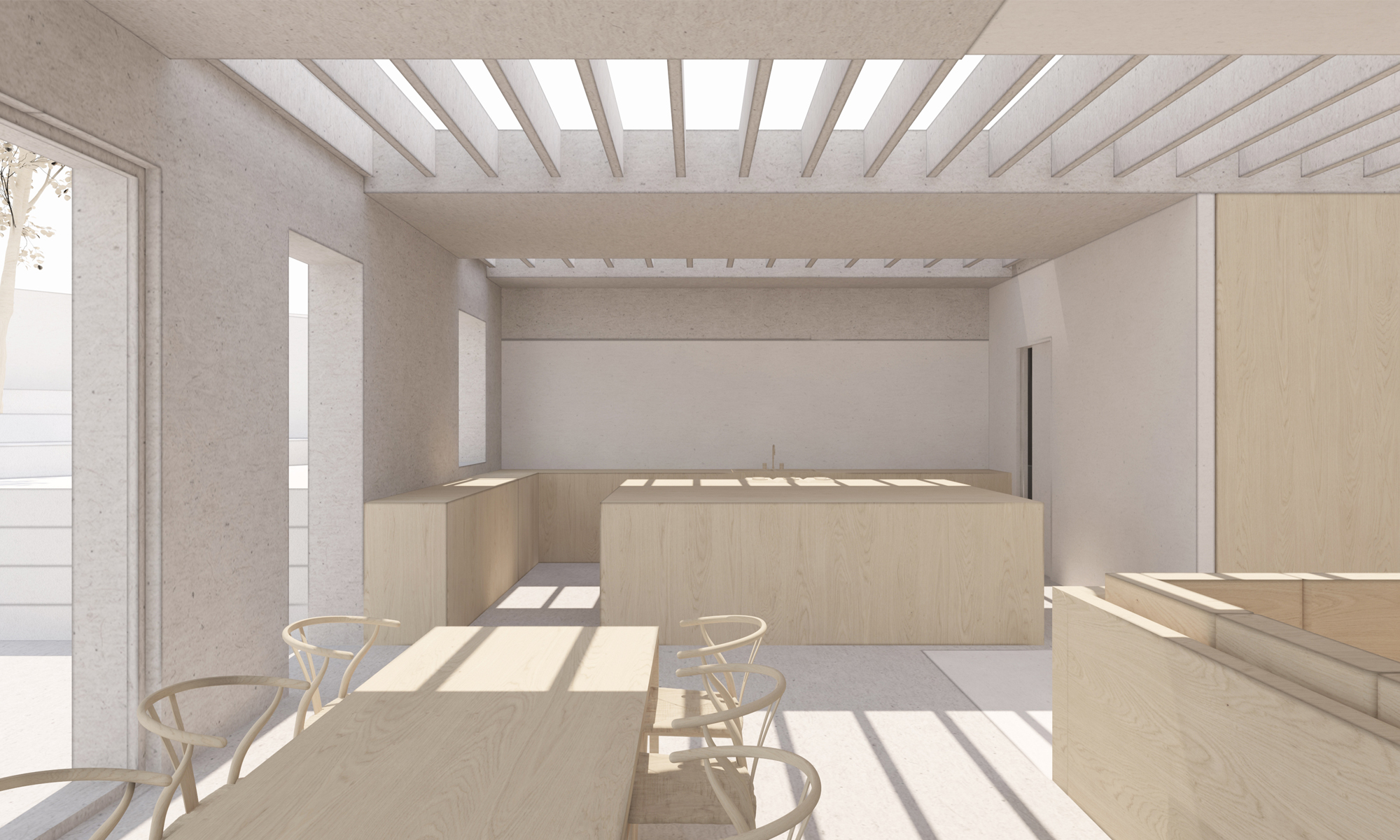 Concept Design for an Extension and Loft Conversion to a Period Property in Northumberland
This is an early concept for an extension, loft conversion and partial renovation to a town centre period property in Northumberland.
Following the consideration of the site's opportunities and constraints, it was decided that the best location to extend was to the north of the site. This means that the new open plan lounge / kitchen / diner will be reliant on south light from over the top of the existing building.
In reaction to this we have proposed a series of long roof windows that stretch the length of the room, allowing the south light to pour into the space.
By aligning the roof window with the edges of work surfaces and changes in floor finish, they will influence how the space is used, navigated and zoned.
Wooden fins will line the windows to manipulate the light during different seasons and different times of day. A high sun will create dramatic sliced shadows across the space, whilst a low sun will produce a calmer evenly distributed illumination across the room.