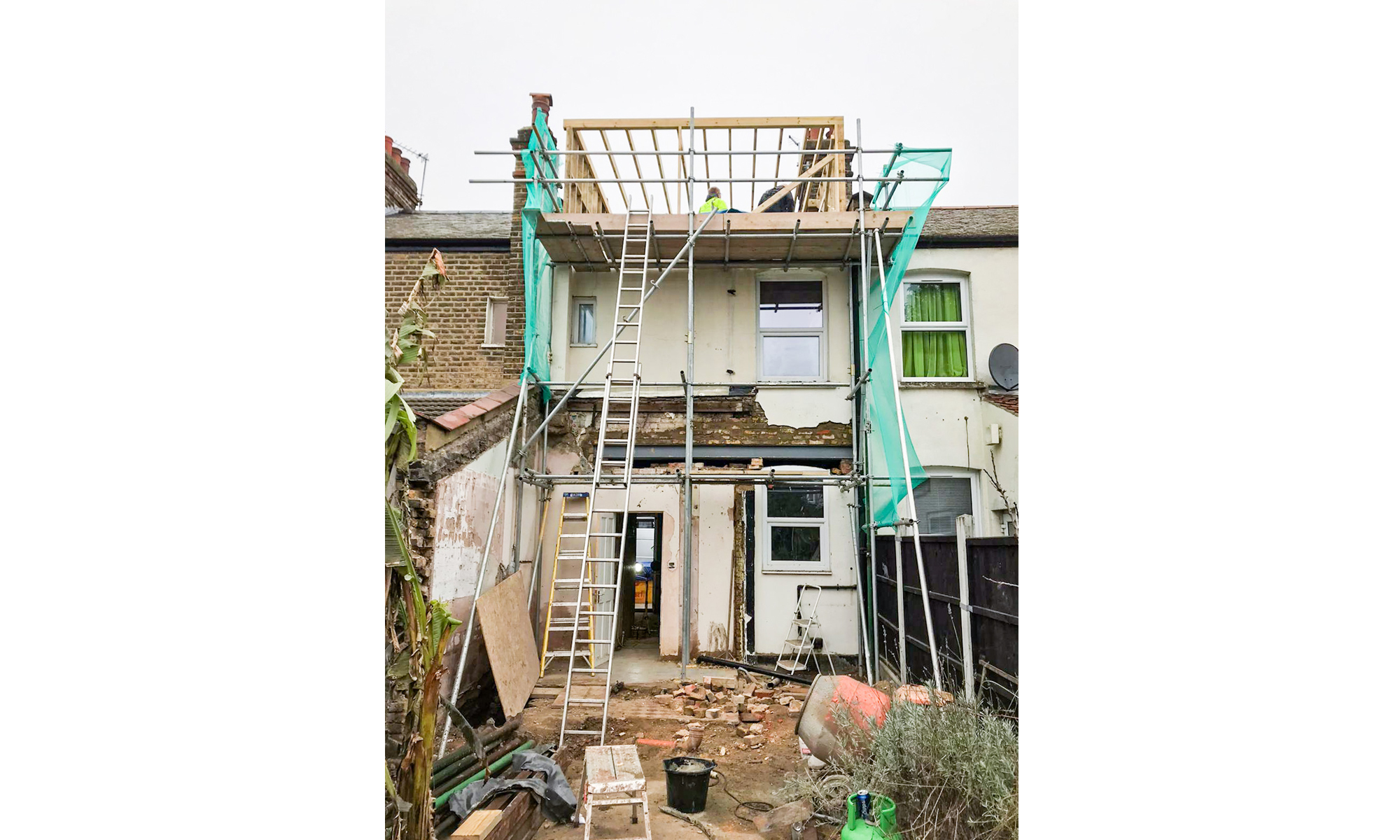 East London House Project is On-site
Photos from our site progress meeting at East London House.
The existing lean-to extension has been demolished to make way for a stepped three-storey extension. The new structure will include ivory bricks with corbelled detailing.
The timer framing is in place for the dormer loft extension which will be clad with VM Zinc.
Aluminium clad windows and skylights by Vinco Windows will be installed in the coming weeks.
We will continue to visit the site on a monthly basis for technical support and to track progress.
More information can be seen on our East London House project page.