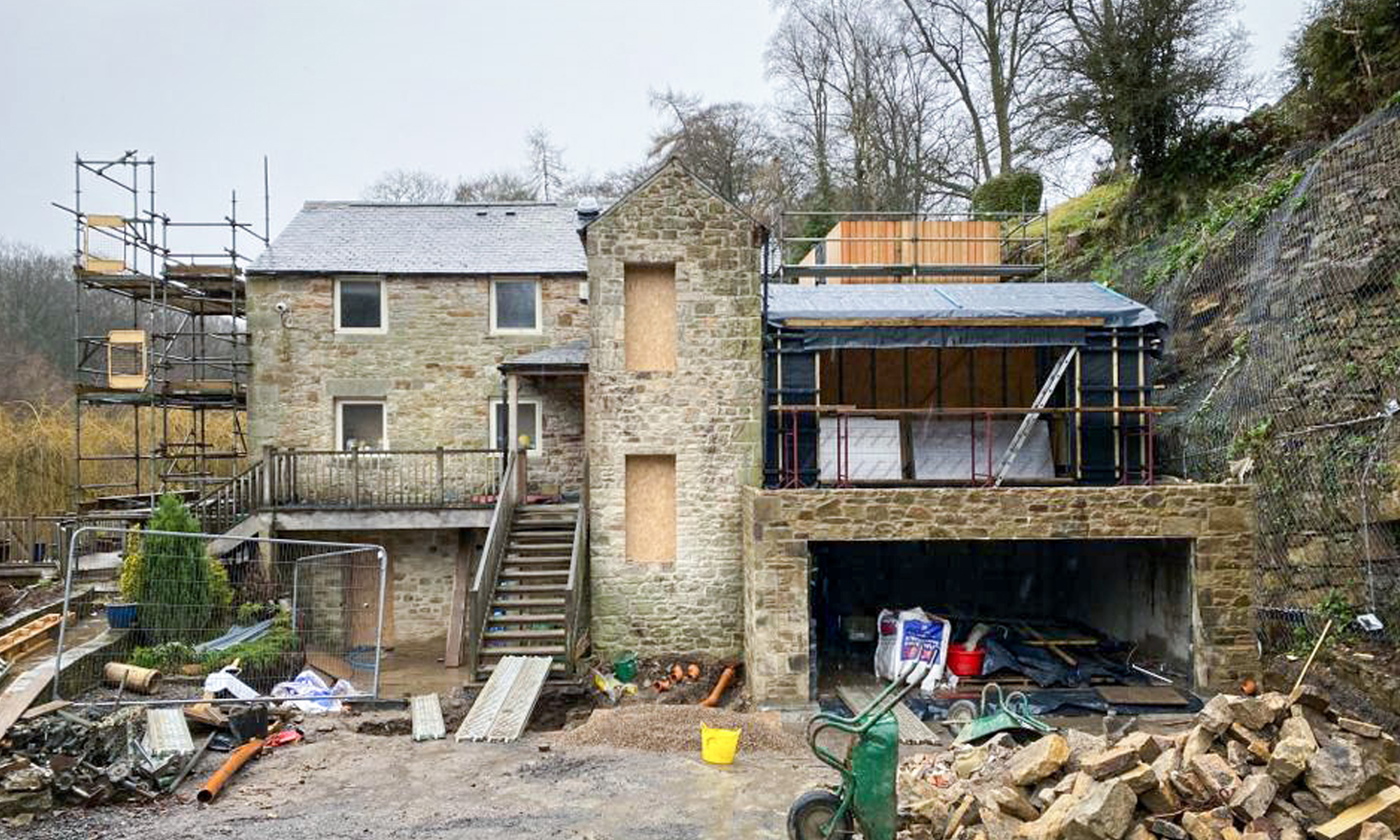 Progress on our Old Mill Project in Northumberland
These are recent site photos from our Old Mill extension and renovation project on the banks of the River Tyne.
Things are really starting to take shape and it is clear to see the design becoming a reality.
New window apertures have been punched into the staircase at the half landings, so that you can pause and experience views up and down the river.
The pod has also landed and the glass link will be arriving next week to tie it back to the mill.
Read all about the project here: The Old Mill