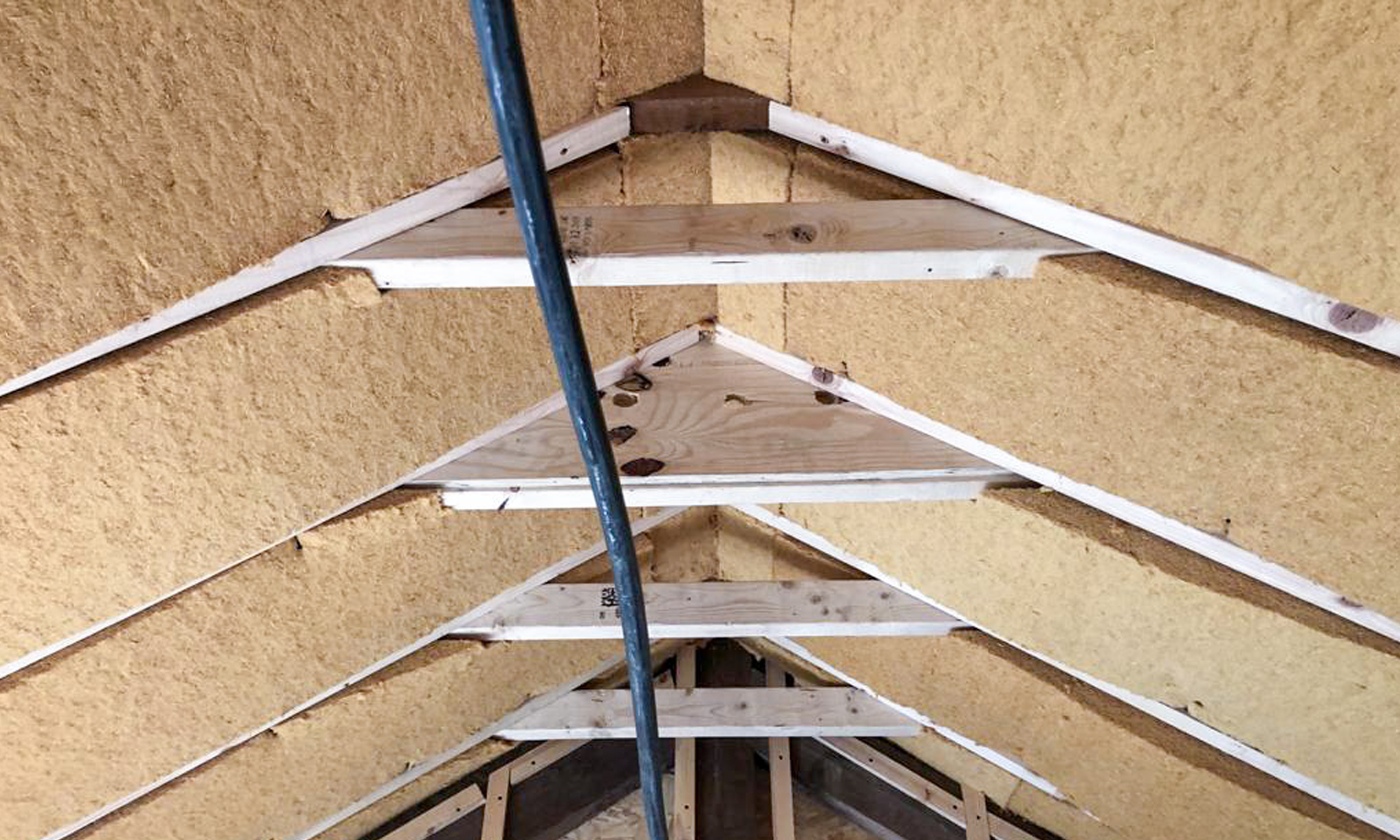 Pavatex Wood Fibre Insulation Installed at our Belmont Project in Northumberland
This is Pavatex Wood Fibre insulation being very neatly installed by the contractor at our sustainable retrofit project near Corbridge.
The existing external envelope was stripped back to sadly reveal 30mm of sagging, rotting and discoloured glass mineral wool. This has now all been removed and safely disposed of.
The multiple tightly packed layers of wood fibre will create a large thermal mass. This will allow the building to self-regulate its internal temperature through the absorption, storage and releasing of heat.
Supported by a new air source heat pump, envirovent ventilation system and underfloor heating set in more wood fibre, we hope that the building will require minimal amounts of energy to heat and cool.