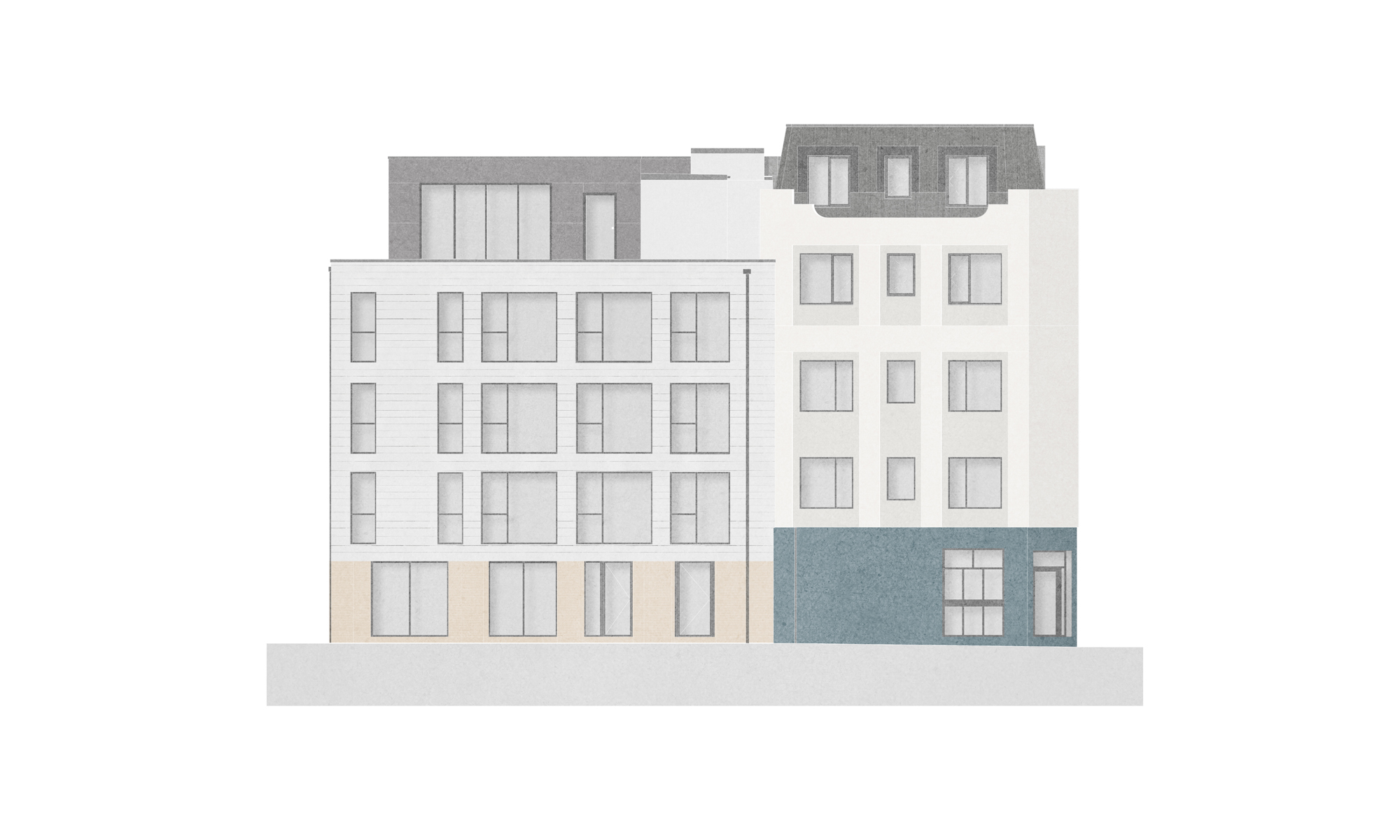 Building Control Approval for Penthouse Apartments in London
Our penthouse development project in the Docklands area of London has Building Control approval and is ready to commence on site in the coming weeks.
The design includes 3 new apartments with spectacular views across the River Thames and Canary Wharf.
The new additions are a combination of an aluminium clad penthouse one side of the site, with a zinc mansard roof complementing the rendered façade of the existing building.
Read more about the project on our Docklands Penthouse page.