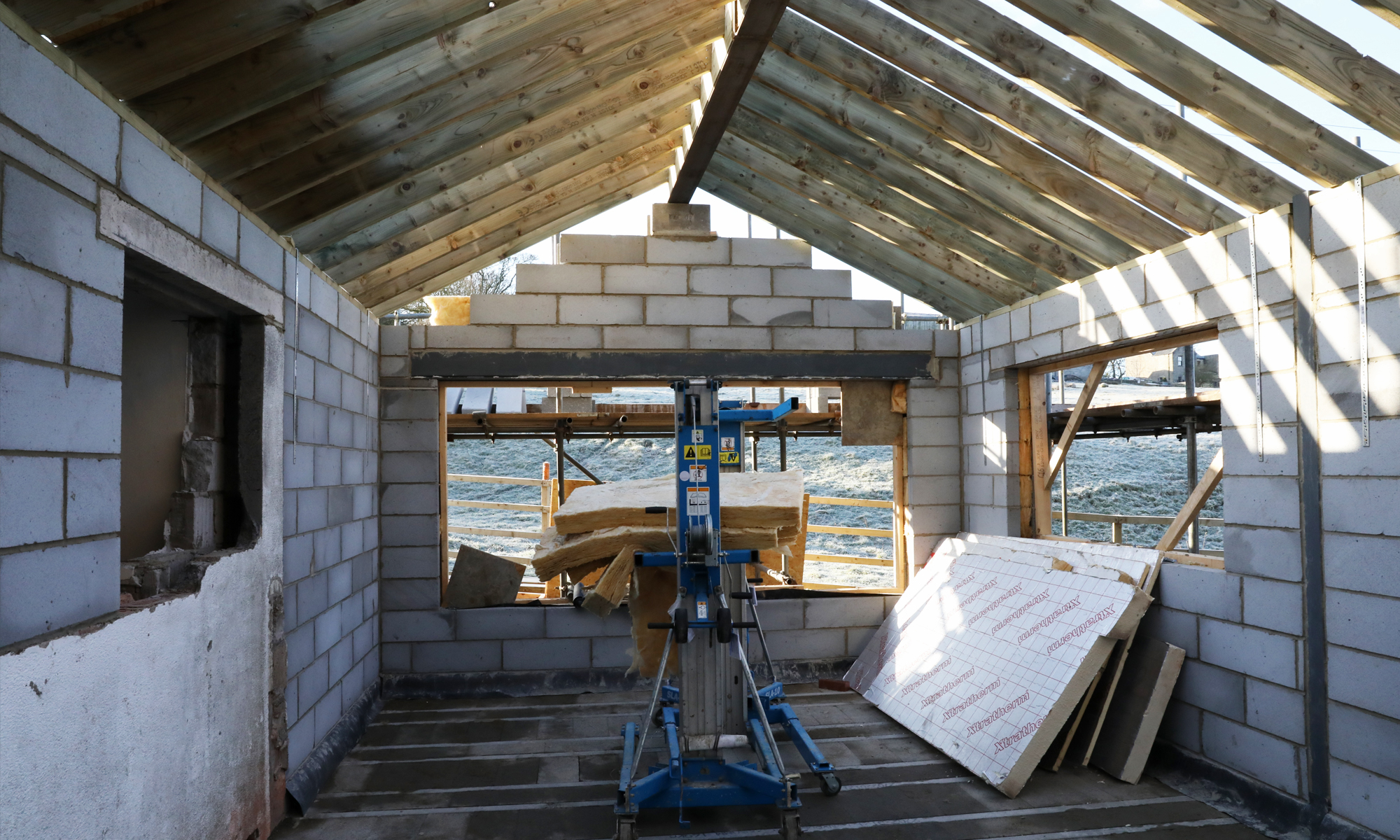 Progress on our Kyo Cottage Project in Wylam
Just before the lockdown, we visited site at our extension and renovation project in Wylam.
We are duplicating the form of the existing bungalow to create a pair of single storey pitched room forms which will be connected back to each other with a flat roof link.
The original bungalow will house the bedrooms and bathrooms. The new vaulted extension will contain a large open plan lounge, kitchen, diner.
Things are starting the take a shape and we look forward to the work restarting in the near future.