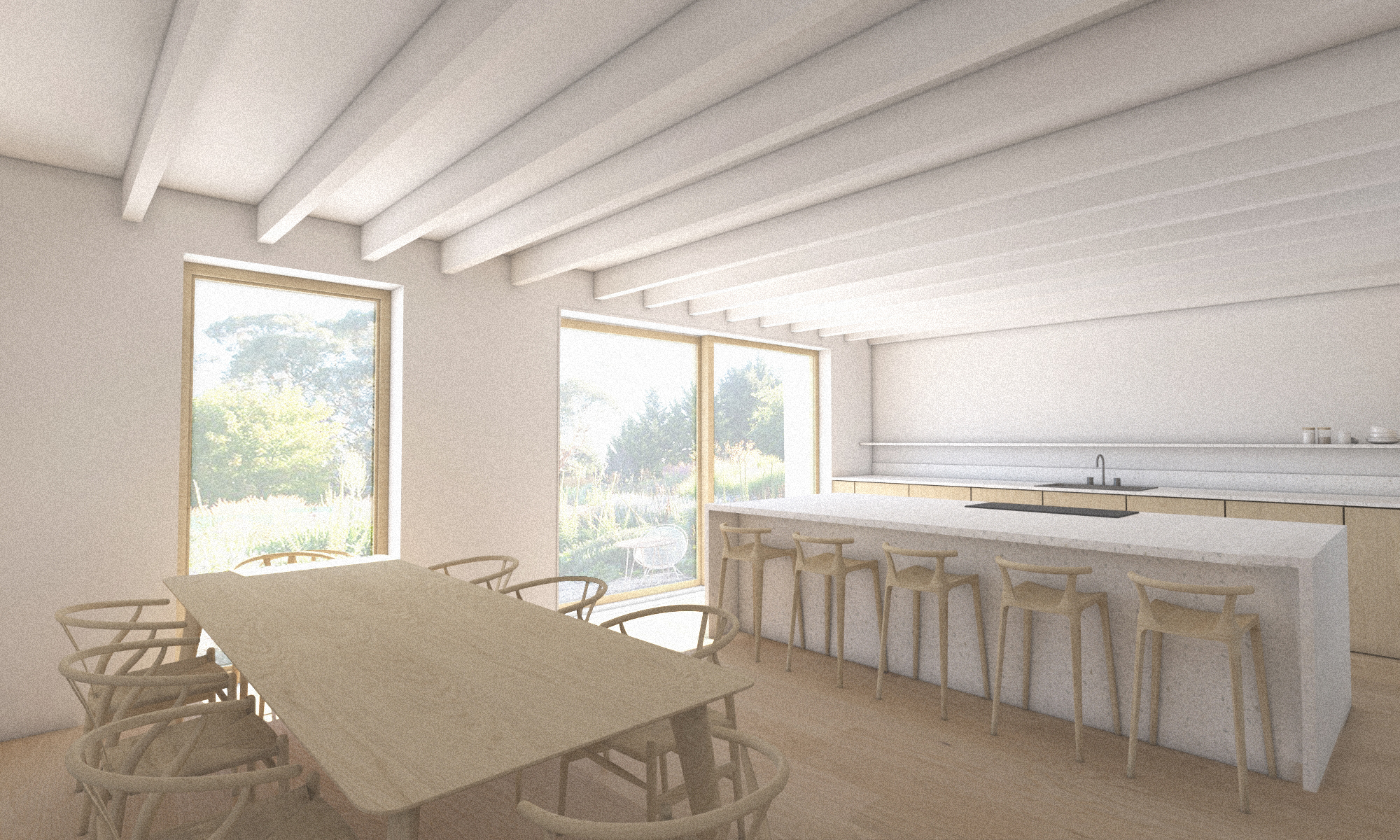 Interior Concept Study for a New Build Project in Hexham, Northumberland.
This is an interior concept study for a new build project in Hexham, Northumberland.
The scheme includes the demolition of the existing bungalow and the construction of a new two storey semi-detached contemporary family home.
A large open plan ground floor provides a strong connection with the south facing private garden. The calm and neutral material palette has been carefully selected to emphasise the simplicity and minimalism of the internal forms and spaces.