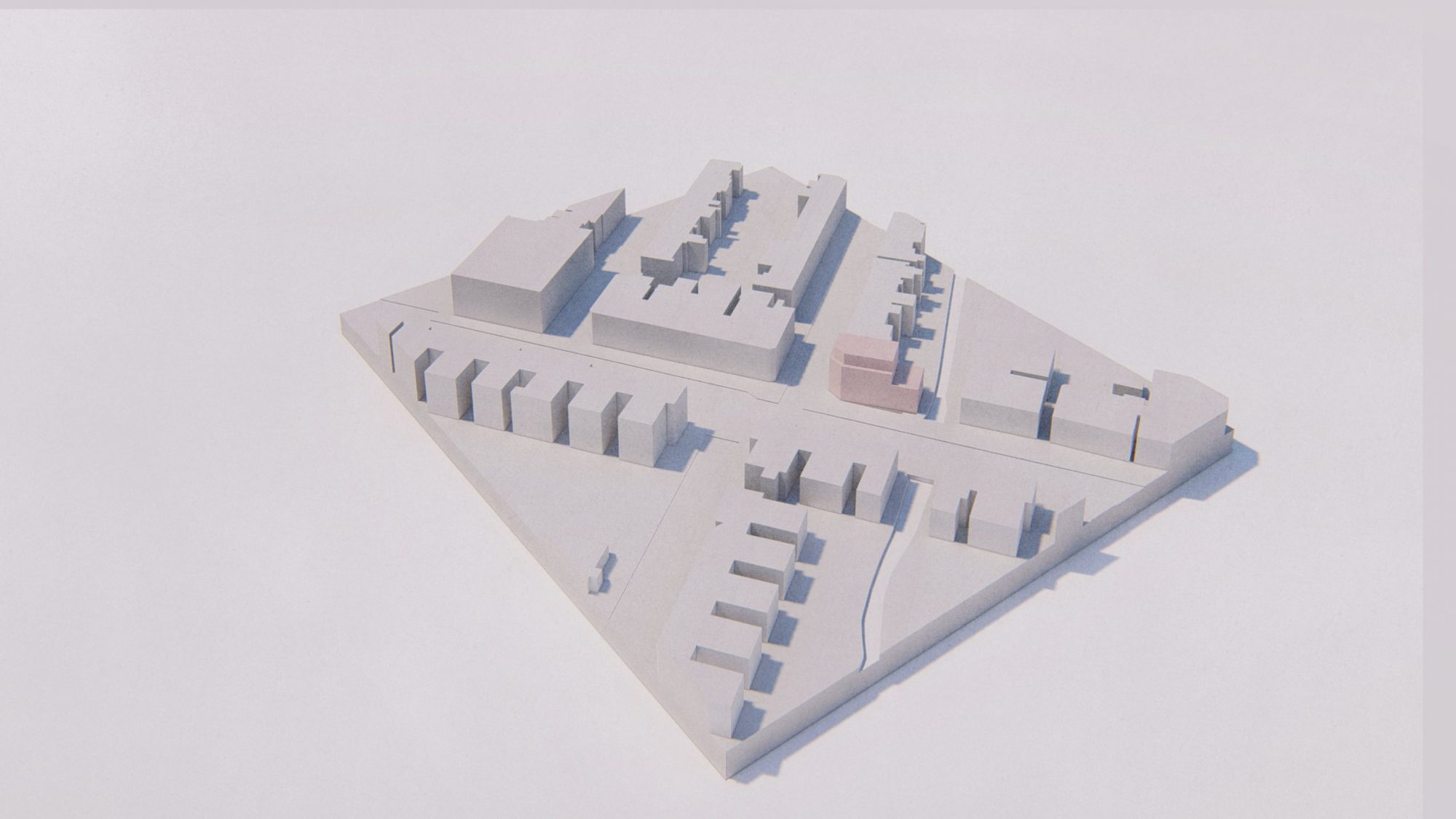 Feasibility Project to Redevelop a Corner Plot in East London
These are early images of our feasibility project to redevelop a corner plot on a key route in East London.
The brief is to create a mixed use development with commercial units at ground floor and several residential apartments above.
The form of the building is derived to create an open and inviting main entrance space for the commercial unit and an interesting living space for the residents above.
Sensitive to the neighbouring properties, the building levels are staggered to reduce visual impact and overlooking.
The penthouse level is stepped back with the proposal to use an alternative material to create a visual distinction.