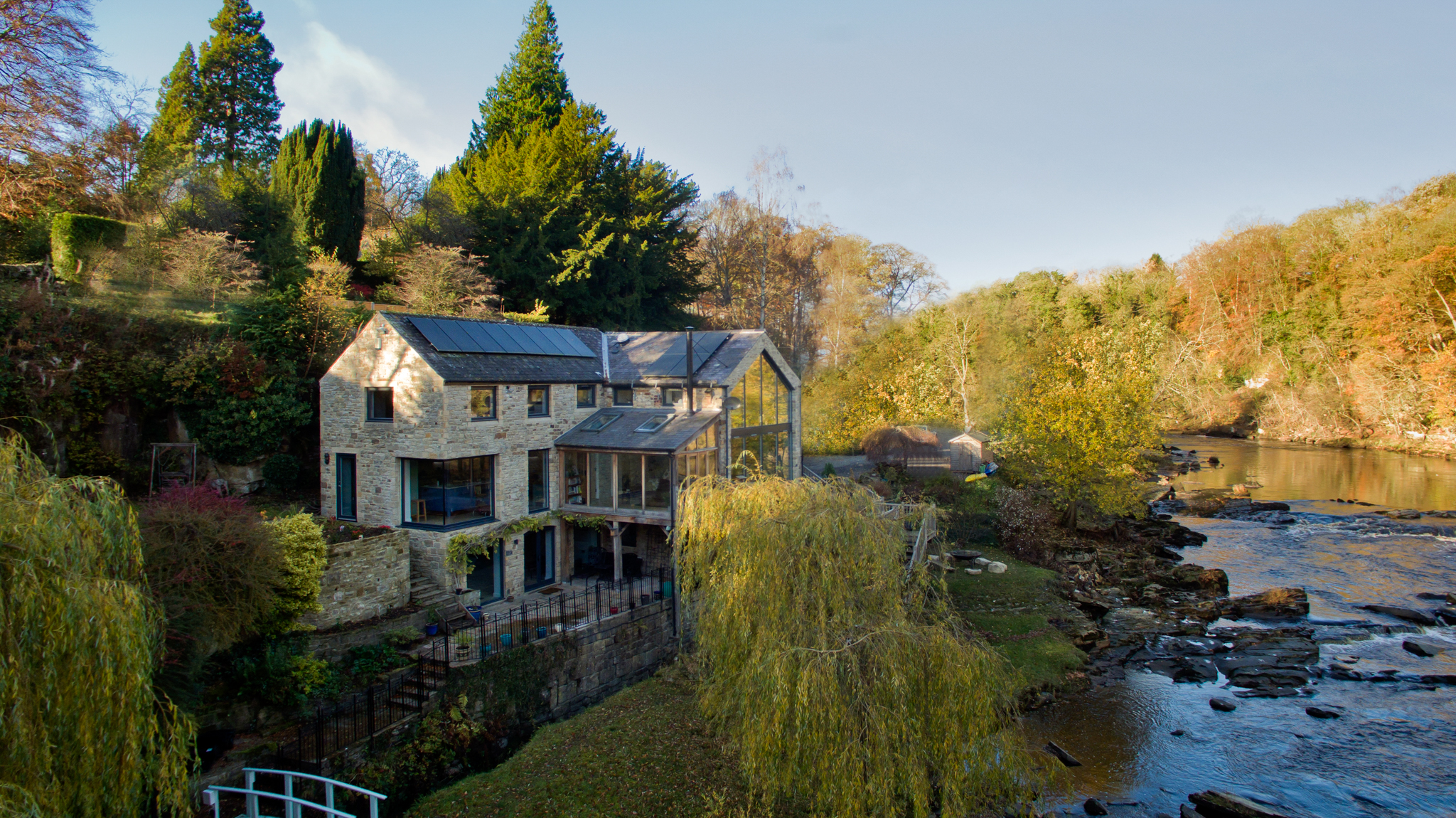 Corner Glazing on our Old Mill Project in Northumberland
The dramatic corner glazing is in at our extension and renovation project at the Old Mill.
We have arranged the oak flooring in the new first floor kitchen at a 45 degree angle to draw attention toward the new opening, down the River Tyne and across to the Wildlife Sanctuary on the eastern bank.
We look forward to the arrival of the kitchen provided by Stonebridge Interiors to complete the stunning new space.
Read all about the project here: The Old Mill