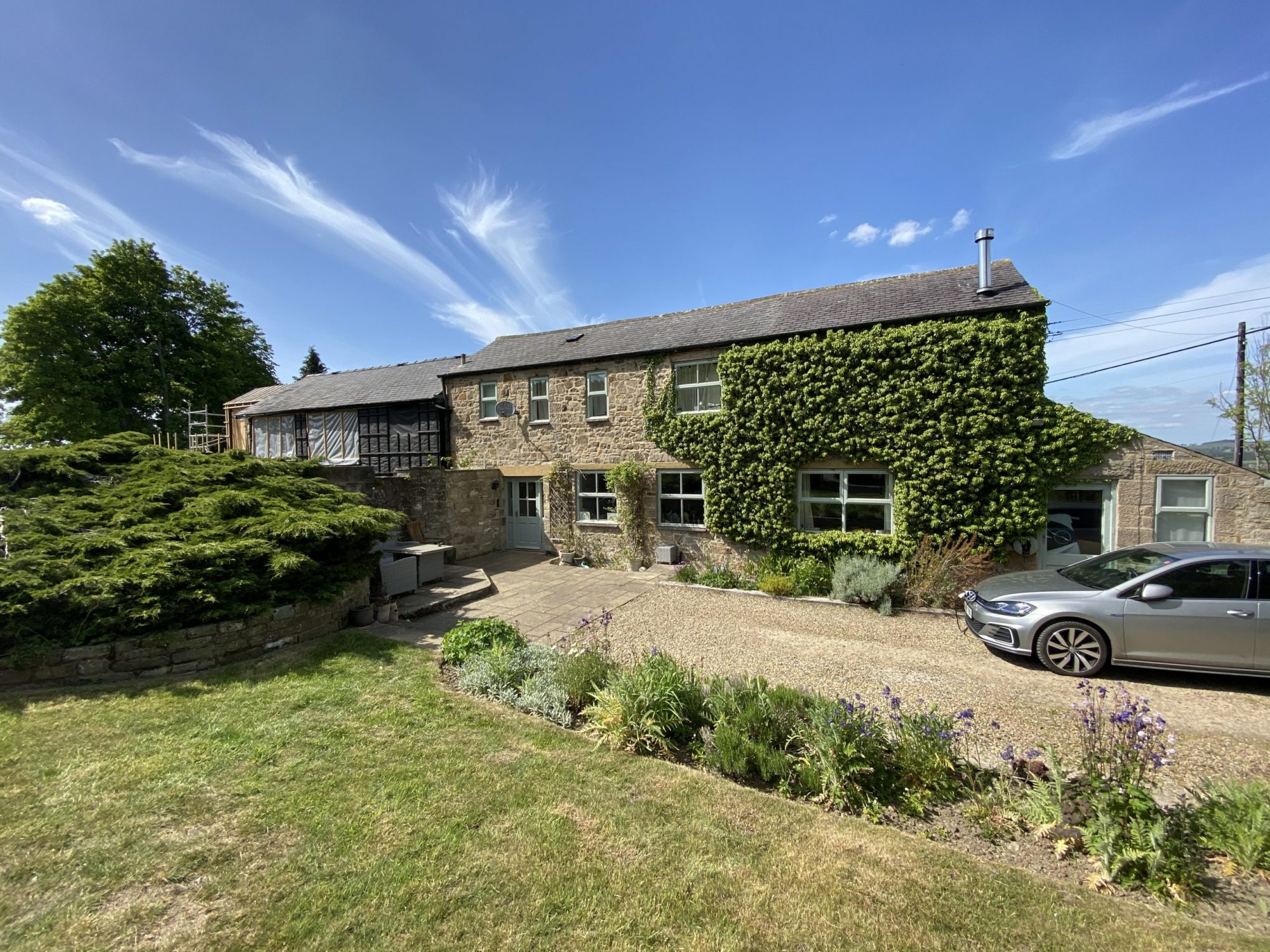 Site Progress Photos from our Conversion and Extension Scheme in Corbridge
Site progress photos from our conversion and extension scheme on the outskirts of Corbridge.
The contractor has made excellent progress under difficult circumstances. The timber frames of the extensions have been erected and filled with wood fibre insulation. The new double height main living space is taking shape and the deck for the raised terrace is in
The western portion of the building was once a timber clad pole barn. To be honest to the building's history, we are proposing to take down the existing unsafe stone facade and reinstate the historical timber cladding.
We are looking forward to the arrival of the new kitchen, which has been designed and fashioned by the excellent From Works.