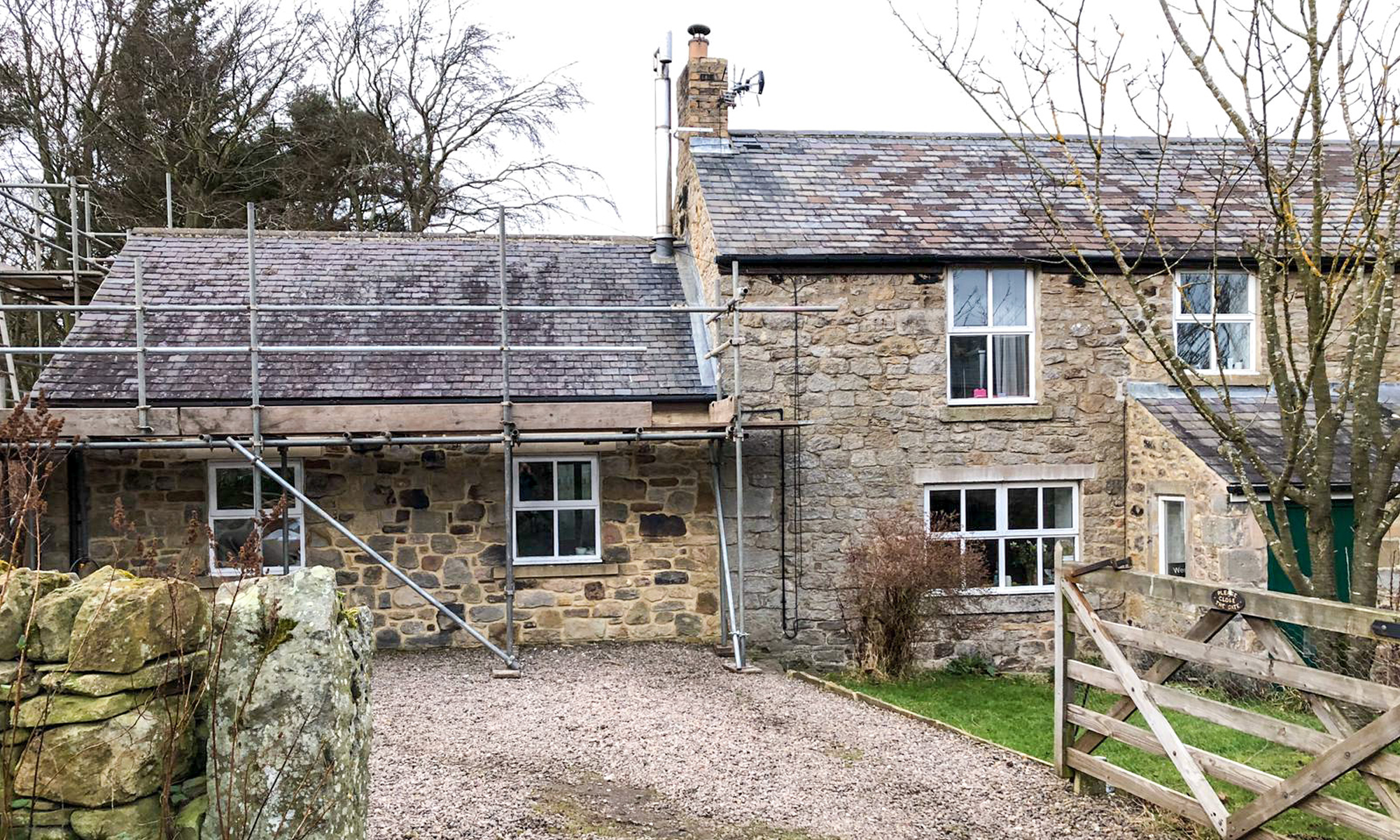 Update on our Cottage Renovation Project in Northumberland
These are some recent site photos taken by our fantastic client at our extension and renovation project in Northumberland.
The wall plate has been built up, the new roof is on an the intermediate floor is in to form the new master bedroom suite in the loft space.
Located at the foot of the future bed, a huge dormer window has begun to take shape, which will provide immersive panoramic countryside views to wake up to.
We look forward to visiting the site in the coming days to have a walk around the new spaces.
Visit the West Cottage project page for more information.